CNC Cabinets
CNC Cabinets come in three beautiful, distinctive cabinet door styles — Classic, Concord, and Country. They balance superior functionality and stylish design, meeting your expectations whether you prefer a modern, sleek, minimalistic style or a traditional, classic look. All CNC cabinet components are high quality so you can expect nothing else than excellence in performance and design. CNC wood cabinets carry a reputation of bringing innovative design, excellent craftmanship, and superior functionality into our kitchens.
If you're planning to remodel your kitchen and update the cabinets, stop by our kitchen cabinet showroom at 35-10 43rd Street Long Island City, New York 11101 to see all the CNC kitchen cabinets options we offer. As one of the CNC Cabinets dealers in New York, Home Art Tile Kitchen & Bath offers a great selection and low prices.
We present you all three CNC storage cabinets collections and all 13 unique door styles. Learn all there is to know about CNC cabinetry specifications, warranty, performance, the quality of cabinet door finishes, CNC cabinet components, maintenance and care, as well as what different CNC cabinetry reviews say. Read this before you decide to come to our cabinet store and shop for your CNC kitchen cabinets.
CNC Cabinets: Classic Collection
The Classic Collection of CNC wood cabinets brings four unique door styles, all perfect to complement your modern kitchen and home.
How do you imagine perfect kitchen cabinets?
We are certain that one of these four options is just right for you. Whether you long for sleek, minimalist, cutting-edge appearance or you prefer transitional comfort, take a look at these four CNC kitchen options: Matrix and Milano.
Matrix Classic Cabinets
With full overlay, slab panel, and textured laminate, Matrix Classic Cabinets by CNC provide richness, depth, and colors or real wood. This variety brings modern designs to life easily with two stocked colors: Matrix Sand and Matrix Silver.
Matrix CNC Cabinets are perfect for you if you like contemporary, European style looking kitchens, but still desire the warmth and depth of real wood.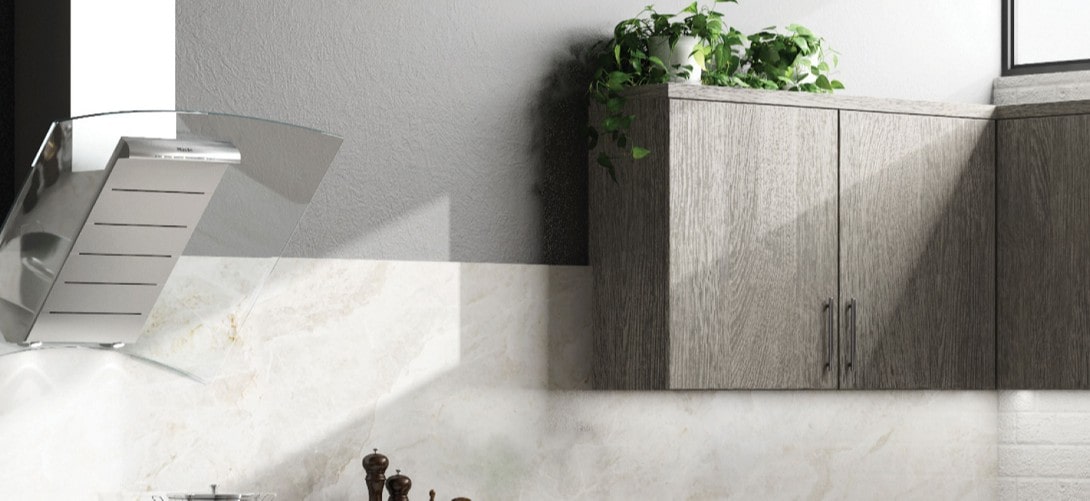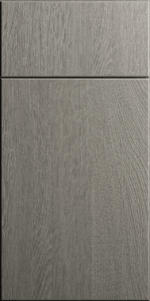 Milano Classic Cabinets
With full overlay, classic frameless box, plywood sides, slab panel door, metal soft close drawer, and made of thermofoil, Milano CNC kitchen cabinets provide a contemporary, highly versatile look.
They come in Milano High Gloss Slate and Milano High Gloss White high gloss finishes that both look very trendy. These cabinets are easy to clean and maintain. They are so durable that even using them in a laudry room is a breeze. All additional features come at no cost to you.
The door is a full overlay thermofoil MDF flat panel door, with high gloss finish.
Back are constructed with wood dowels glued and clamped, ¼" back panel with ¾"x4" supporting braces, top and bottom. End panels are plywood sides constructed with wood dowels, glued and clamped, ¾" thick. Heavy duty steel concealed hinges, six-way adjustable with soft-close mechanism. Shelves arefully adjustable, made of plywood full depth, ¾" thick. Toe kick is 4" with 3" inset on all standard base and vanity cabinets.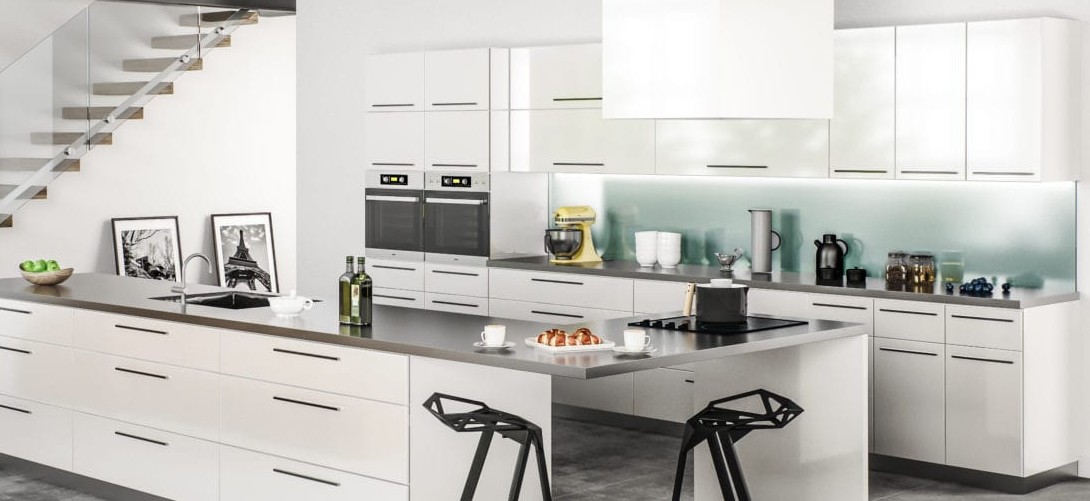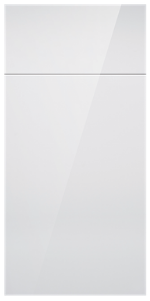 CNC Cabinets: Concord Collection
Concord CNC Cabinets collection includes 6 distinctive and versatile cabinet styles: Park Ave, Elegant, Harmony, and Fashion. Whether you prefer shaker style, recessed panel, raised panel, or covered shaker door style, this collection will offer you just what you're searching for. Make sure to browse this unique selection of cabinets in many styles and colors. CNC kitchen cabinet plan is easy with detailed descriptions following below.
Park Ave CNC Cabinetry
Elegant and highly sophisticated, Park Avenue kitchen cabinets feature 5-piece miter constructed drawer and door fronts, with a full overlay. Rich with interior moldings and with raised panel door, Park Ave cabinets will inspire and attract anyone who loves richly crafted, classic traditional style at an affordable price. It's made of solid birch wood in Ocean Blue and White, with full overlay and MDF veneer center panels.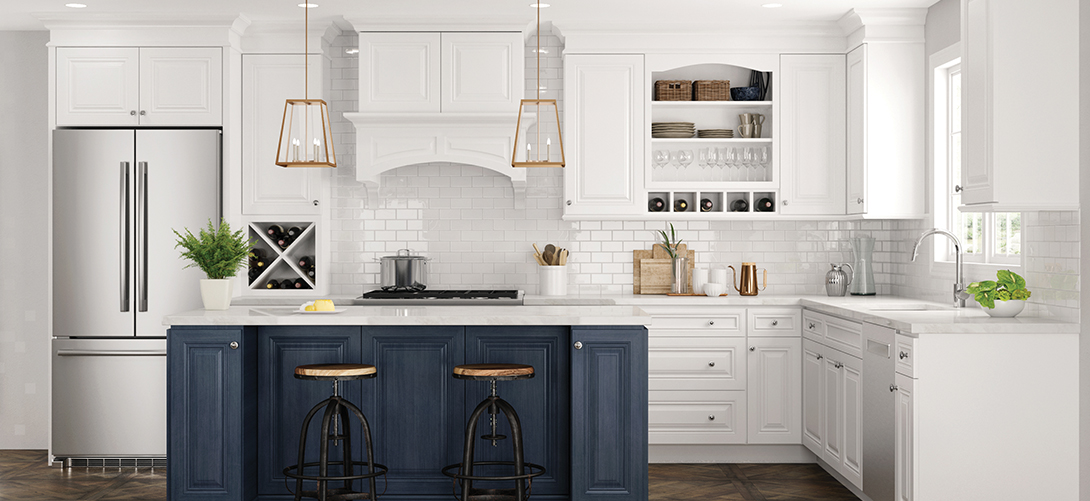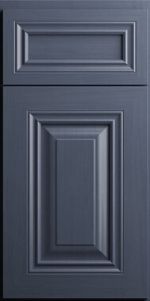 Richmond CNC Cabinetry
CNC Richmond cabinet door style features full overlay, mitered flat panel door with an elegant accent molding, available in a white polished finish and a warm light gray stain. Richmond cabinet style is ideal for any transitional kitchen design. It's a full overlay 5 piece solid birch wood with a flat MDF veneer center panel, mitered construction.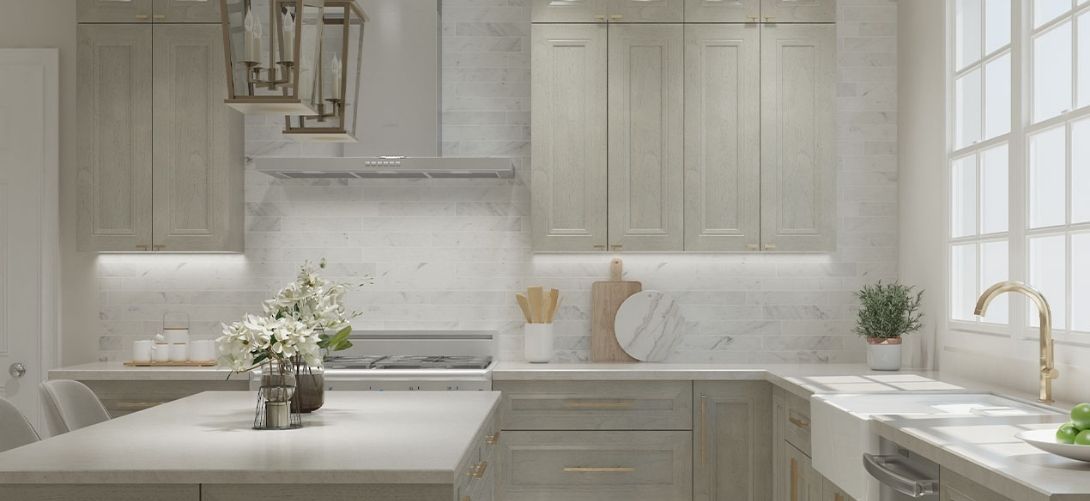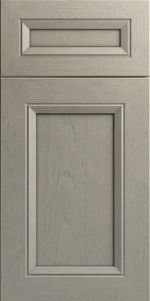 Elegant Concord Cabinets
Available in White, Dove, Ocean Blue, Nutmeg, and Espresso, Elegant CNC wood cabinets from Concord Collection are perfect for any style and decor — modern, transitional, or traditional. Featuring a full overlay, wide shaker style doors, and birch wood with a reversed raised solid MDF veneer center panel, Elegant cabinets bring a unique combination of character and strength, elegance and charm.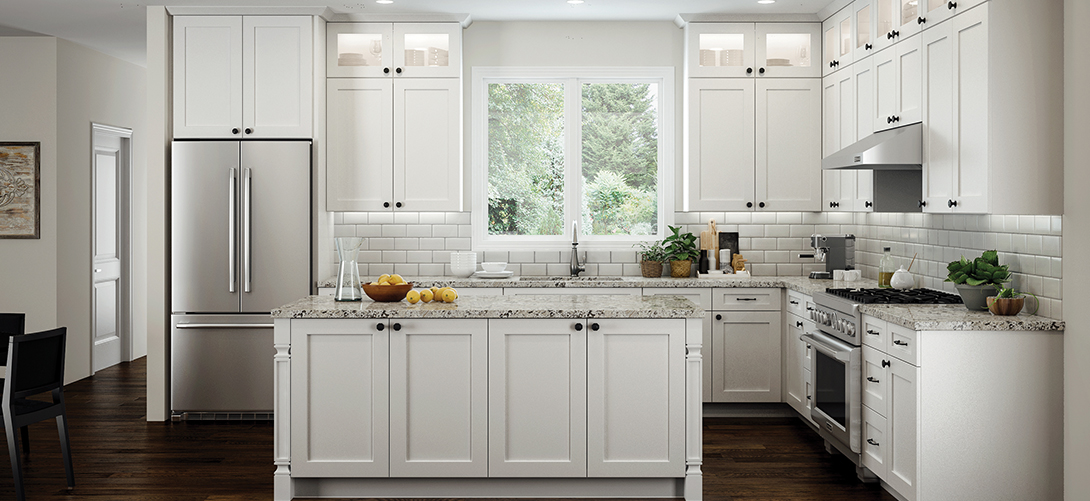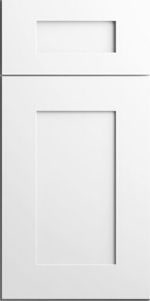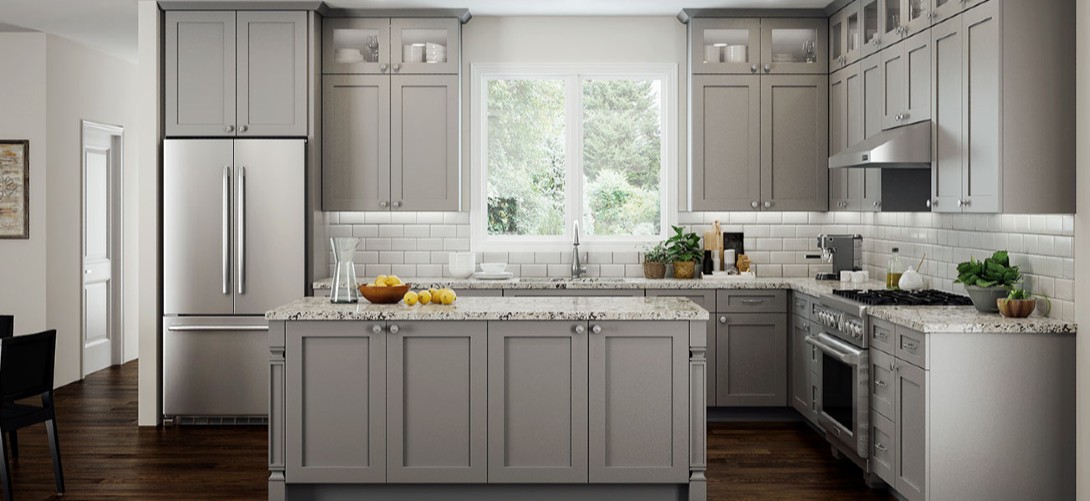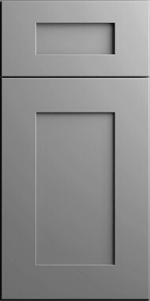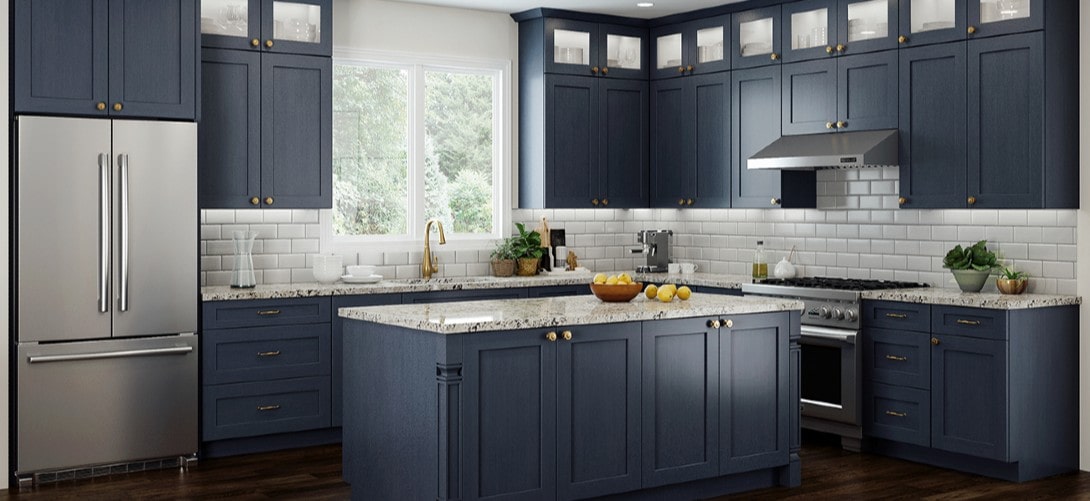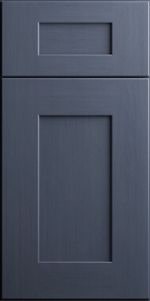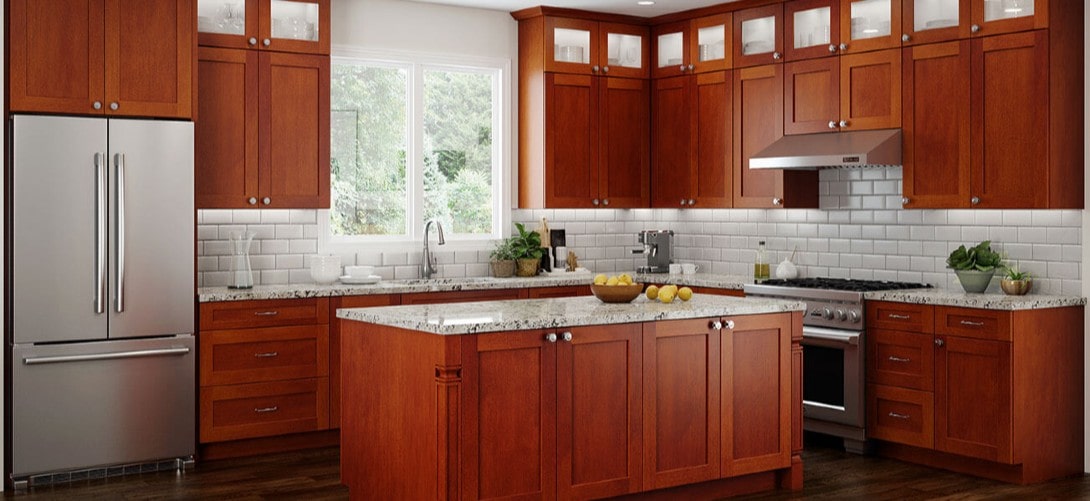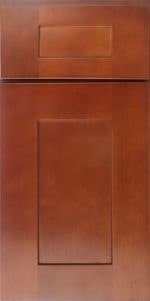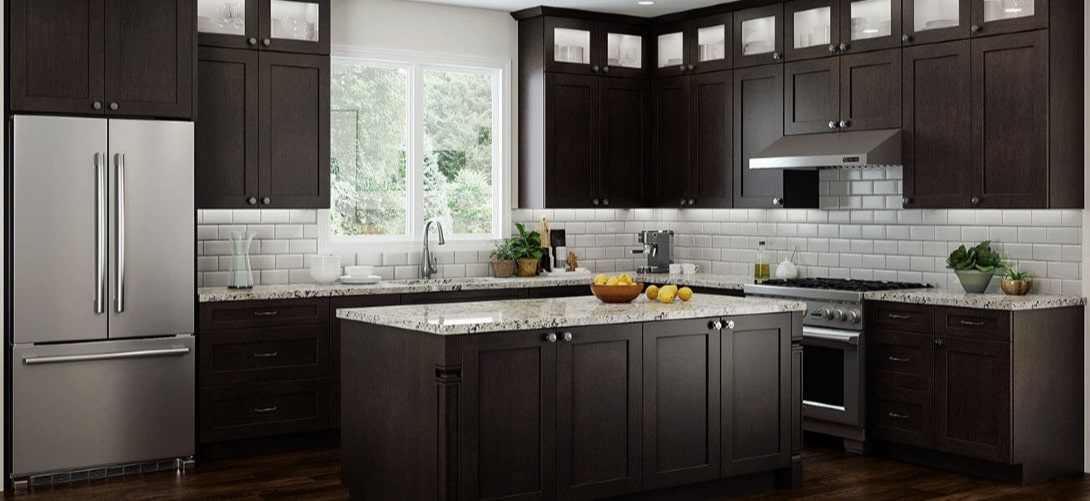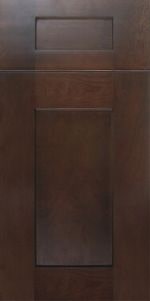 Harmony Traditional Cabinets
Featuring mitered construction, a full overlay 5 piece solid birch wood raised panel, Harmony cabinets from Concord CNC Collection are a gorgeous addition to any kitchen. They are available in Pearl White finish. Beautifully accented with angled interior molding and richly crafted, these wood quality cabinets come at an affordable price. With soft-close safety feature and undermount glide on its drawers and toe kick inset, Harmony cabinets guarantee superb functionality as well.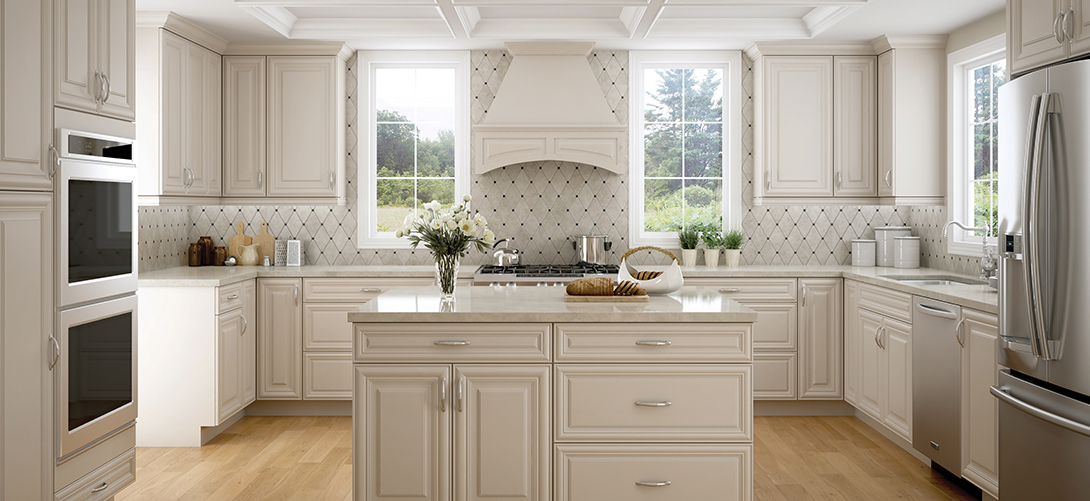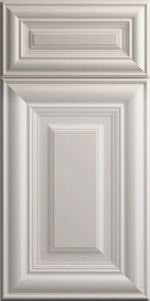 Fashion Shaker CNC Cabinetry
Available in White, Pearl, Ocean Blue, and Dove color finishes, Fashion shaker cabinets from Concord CNC Cabinets Collection present a classic and safe choice for anyone who likes both traditional and transitional decor. Fashion shaker kitchen cabinets feature a delightful accent molding on the flat center panel. The cabinet door is built and designed using a reversed raised panel, very durable and sturdy. These quality shaker cabinets come at an affordable price.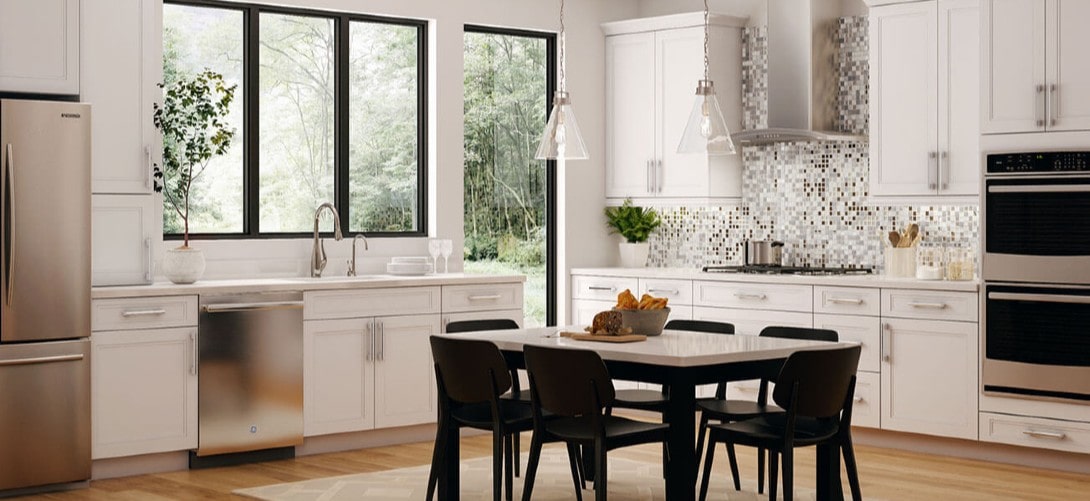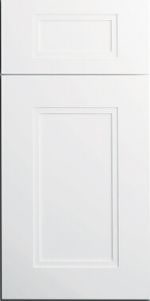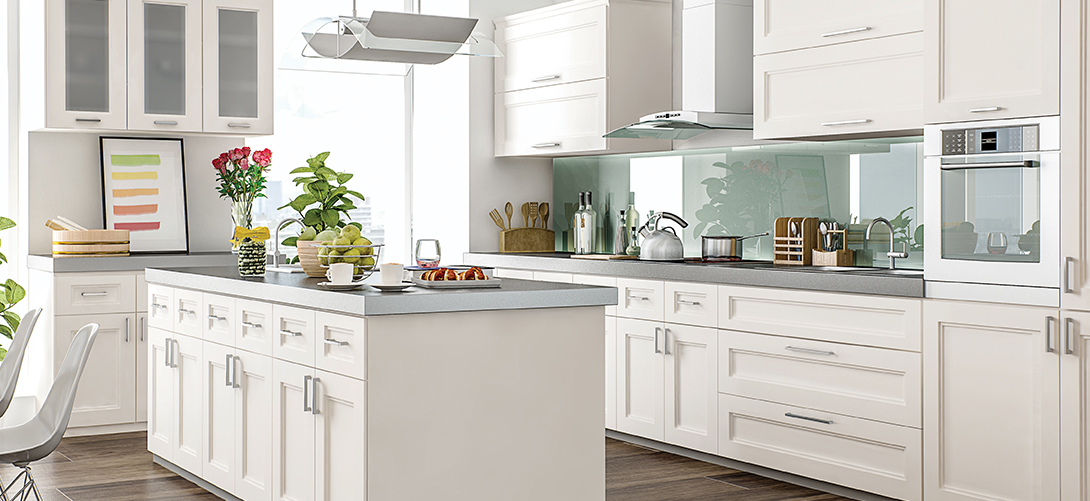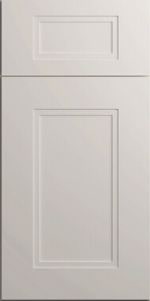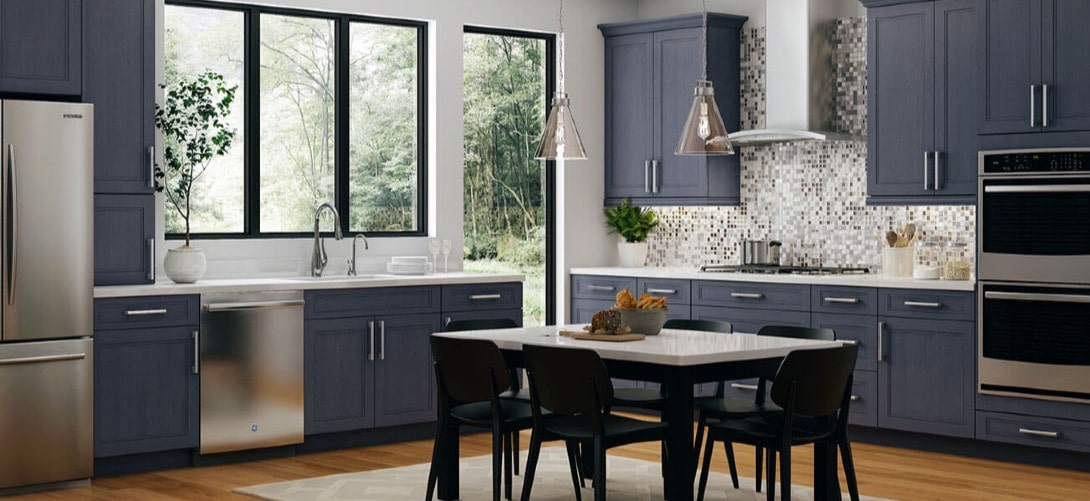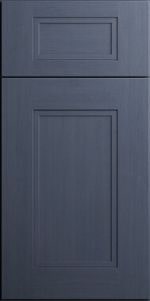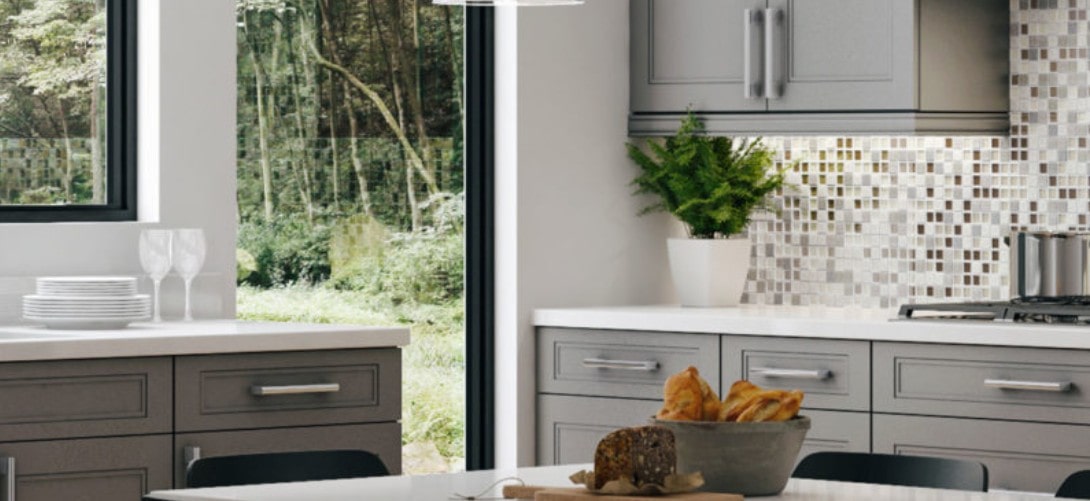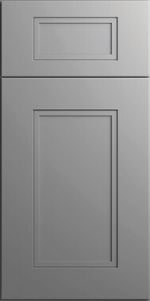 CNC Cabinets: Country Collection
Country Collection by CNC Cabinetry brings three distinctive cabinet styles — Luxor in White and Espresso finish, Sierra in Toffee, Espresso, and Nutmeg finishes, and Country Oak in its glorious natural look.
All three styles feature sturdy construction made of plywood cabinets and drawers, side-mount and epoxy coated glides. Country Collection cabinets feature 3/4" plywood adjustable shelves and four-way adjustable hinges. For superior sturdiness and durability, they are strengthened with a metal clip fastener assembly system.
Explore them below to find the perfect match for your kitchen remodel.
Luxor Country CNC Cabinetry
With ½" reveal partial overlay, wide shaker door panels, and made of real birch wood, Luxor cabinets from CNC's Country Cabinets Collection are perfect for those who love traditional style with clean lines as well as for those who prefer modern cabinetry in warm, natural tones. Luxor blends the two style and balances them seamlessly. Available in Cinnamon, Smoky Grey, White and Espresso color finishes, Luxor CNC kitchen cabinets provide sophisticated elegance and charm any home deserves.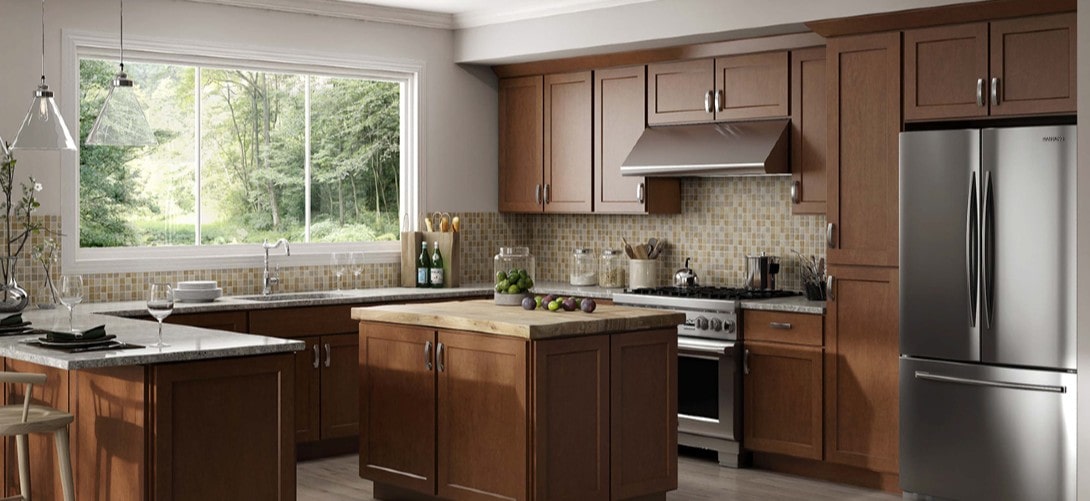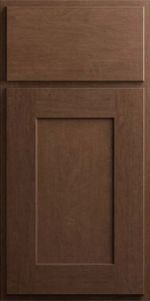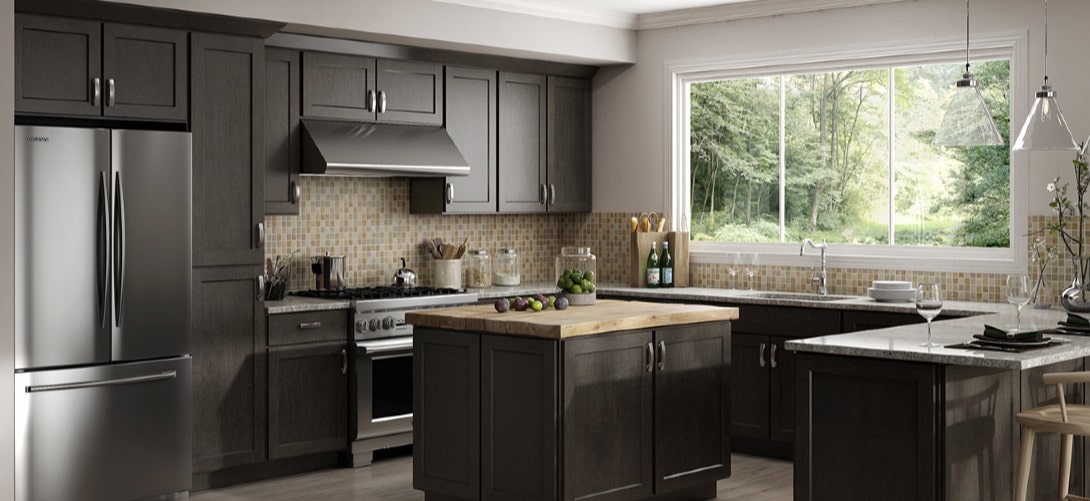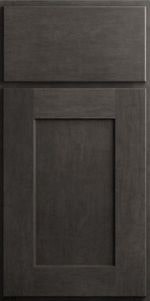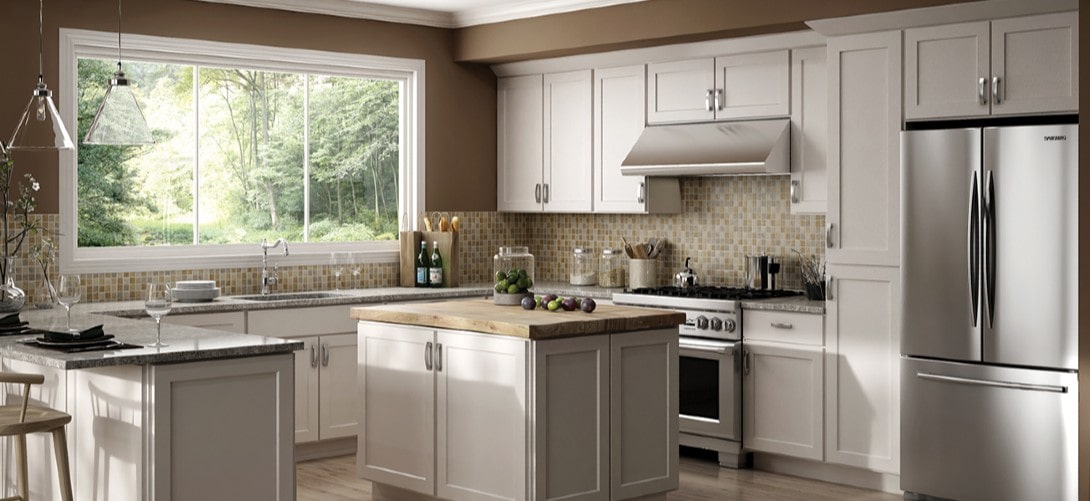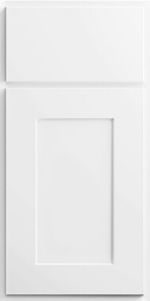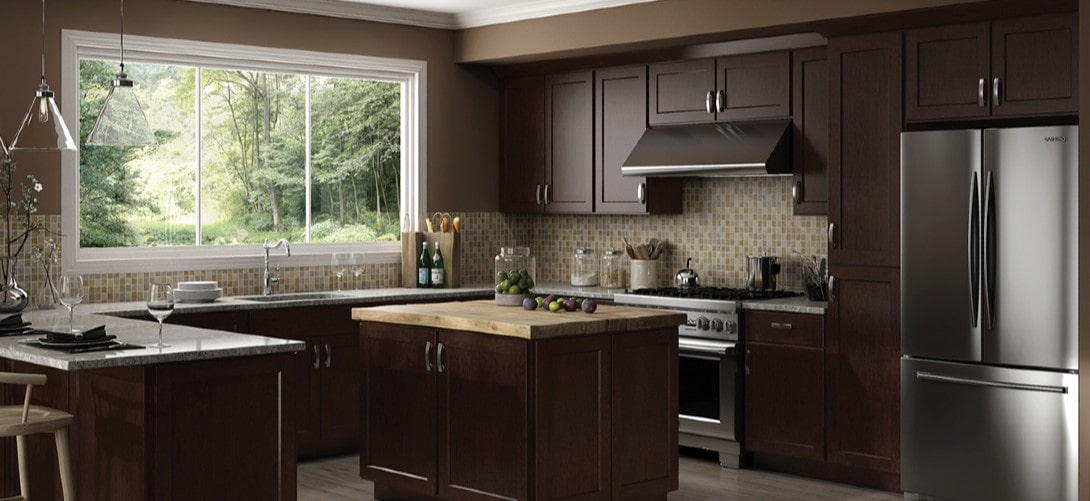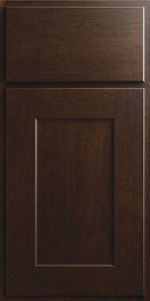 Sierra Country CNC Kitchen Cabinets
With standard reveal overlay, raised panels, and birch wood doors, Sierra Country style cabinets by CNC imbue luxurious feel into any kitchen and home, effortlessly. Available in Espresso, Toffee, and Nutmeg color finishes, Sierra CNC wood cabinets are value-priced cabinets. Five pieces solid wood with a raised panel MDF veneer center panel, mortise and tenon construction, slab drawer front door and solid wood dovetail side with thick bottom drawers, Sierra CNC Cabinets provide any kitchen with an expensive look at an affordable price.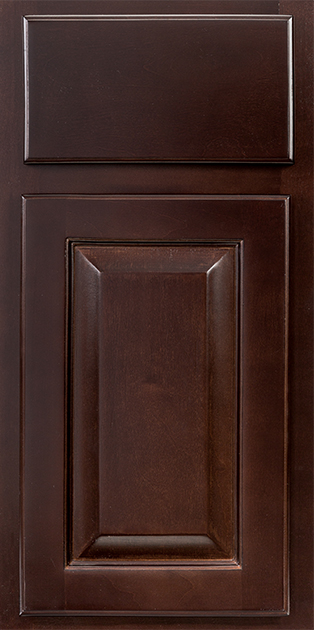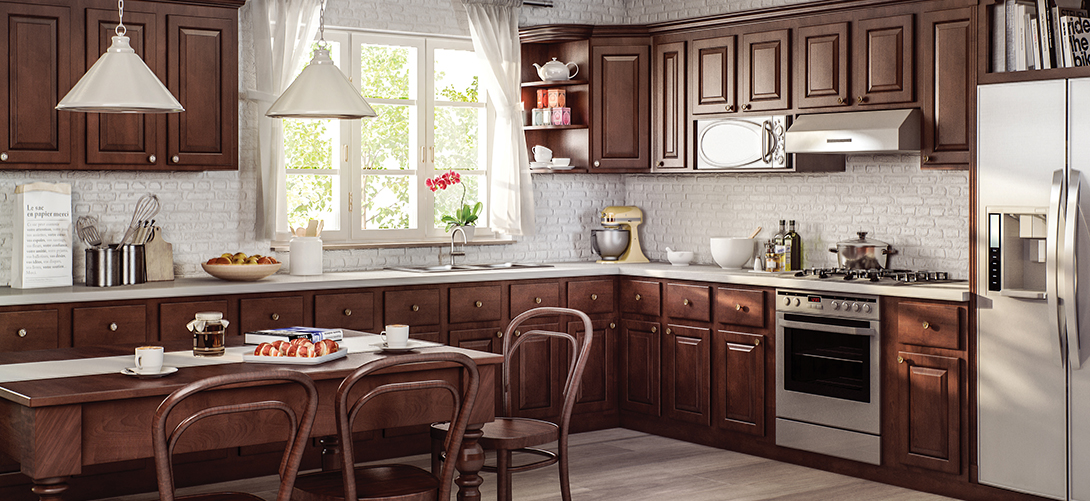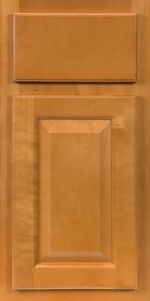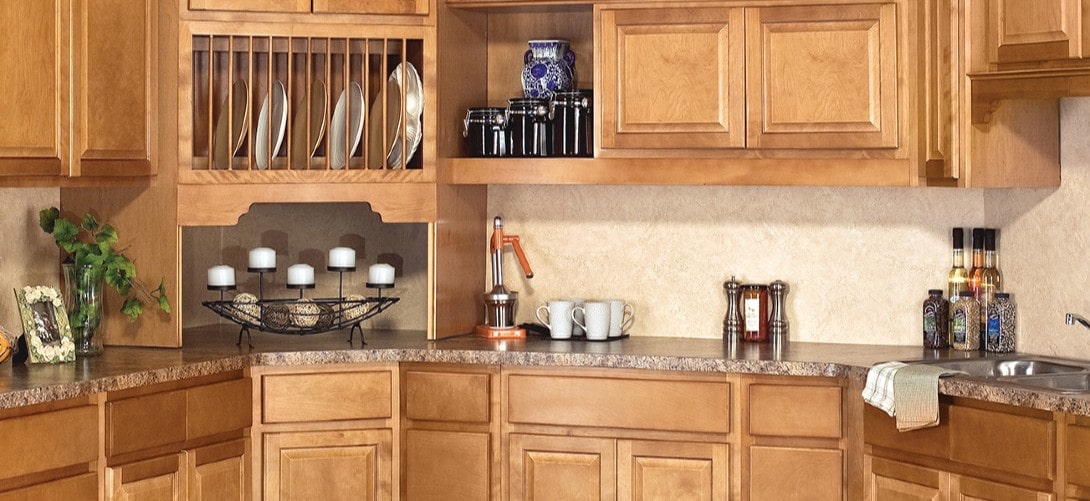 Country Oak CNC Cabinetry
With standard reveal overlay, raised panels, and made or real, solid oak wood, Country Oak cabinetry combines long-lasting quality with superior functionality and traditional, classic style. Light oak wood coats the cabinets interior. Warm honey color finish covers the exterior of the cabinets. Five pieces solid wood with raised panel MDF veneer center panel, mortise and tenon construction, slab drawer front, plywood drawer sides and thick bottom fastened with screws guarantee exceptional durability of these charming cabinets.
CNC Cabinetry Specifications
The finest craftmanship, high quality materials, and the most precise construction process characterize CNC Cabinetry. This kitchen cabinets manufacturer creates standard and custom cabinetry since 1992, making sure to meet homeowners' needs and interior design trends.
Understanding that designing a new kitchen or remodeling an old one can be a complicated and expensive process, this manufacturer creates cabinets that are well-made, dependable, convenient for everyday use, and always very attractive.
CNC Cabinets specifications include Terms & Standards, Placing Orders, Returns, Damages, Exchanges, Lead Times, Shipping, Expedited Service, Special Orders, Cabinet and Door Information, Specification and Prices. You can find all of the CNC Cabinets' specifications here.
Here are some quick details that will help you get the most important CNC Cabinets specifications details.
Concord Cabinet Collection is an all-plywood line. Cabinets from this collection feature full half inch back panels, complete with solid wood dovetail drawers, soft-close feature and full extension under-mount glides. Concord Collection brings six-way adjustable soft close hinges for superior flexibility and ¾" fully adjustable shelves for first-rate durability. Light colored interiors of Concord Collection cabinets allow ease of maintenance and cleaning.
CNC wood cabinets from Country kitchen cabinet collection features cabinets made of plywood cabinets and drawers. The collection features side-mount and epoxy coated glides, wall and base cabinets that come with four-way adjustable hinges and ¾" plywood adjustable shelves, strenghtened with metal clip fastener assembly system for greater durability and sturdiness.
CNC Classic kitchen cabinets collection brings us four cabinet types made of ¾" vinyl laminated plywood with frameless box construction, solid wood dovetailed, fully extendable drawers with undermount glide and soft-close feature. The Classic Cabinets Collection by CNC features adjustable plywood shelves, six-way adjustable soft close hinges, dowel and glue-clamped assembly construction.
CNC Cabinetry Reviews
Both homeowners and interior designers love CNC kitchen cabinets because they provide progressive design and expert cabinet craftmanship at affordable prices.
"We moved into a house with their cabinets installed and love them. They were brand new we we moved in. The soft close doors and drawers are amazing if you have kids to. Couldn't be happier."
Gregory Tomczak, via Facebook
"Just built my first home and had CNC Cabinetry do my kitchen and bathroom. They did the job professionally and finished ahead of schedule. Price was also very accommodating. Will be coming back to them with future projects."
Richard J Nelson, via Google My Business
"I have used CNC Cabinetry for the last 15 plus kitchens and I'm very impressed with the quality construction."
Thomas Damon-Smith via Facebook
The value — material and construction quality, functonality, and high-end design at affordable prices CNC kitchen cabinets provide makes them one of the most desirable cabinet brands.
Guaranteeing high standards in quality, craftmanship and service for over 25 years, and providing their dealers and customers continuously with a vast selection of versatile and affordable cabinet door styles within fast turnaround time are the main reasons why CNC Cabinets reviews are excellent.
CNC Kitchen Cabinetry for Sale in Queens, NY
Home Art Tile Kitchen & Bath is a kitchen cabinet showroom located in Queens, at 35-10 43rd Street Long Island City, New York. Conveniently positioned only 5 minutes from Manhattan and close to Brooklyn, we are one of the most trusted CNC Cabinets dealers in the New York area.
Stop by to see all CNC custom cabinets and stock options we carry, to review CNC Cabinets specifications, and get CNC cabinets price list. As CNC Cabinets distributors, we will make sure to give you all the information you require to build a truly beautiful and highly functional kitchen with CNC cabinetry.
For even easier shopping experience, read our Best Kitchen Cabinets with Style and Function Buying Guide to get all the necessary information and visit our CNC cabinets showroom in Queens NY. We are located only 5 minutes from Manhattan and are really close to Brooklyn.
Versatile in style, color, and sizes, CNC wood cabinets are a great choice both for families and individuals, for residential and commercial remodeling projects. Check out what are Top Kitchen Trends 2020, browse our kitchen cabinets selection, explore various Kitchen Cabinet Colors, and see how CNC Cabinetry can help you turn your dream kitchen vision into reality.
If you're a home contractor or a builder, we offer builders supply and special home contractor offers for you.
Contact us today, get your free estimate, and finally get the kitchen you always wanted.