Sandstone Tile is a wonderful natural floor covering very popular for its beauty and unique style. If you like the natural look of sand and beach, you will love sandstone tile. Different tones of gold, red, tan, and brown shades vary in this natural stone and add interest to the room.
If you appreciate the sandy feel of sandstone tiles and love the properties of natural stone, incorporate sandstone floor tiles and sandstone wall tiles into your next remodel project. Whether you're remodeling a residential or a commercial interior, this tile can make it look and function impeccably. Stop by our tile showroom located in Queens, NY, very close to Manhattan and Brooklyn. We will show you all the options available, give you a free estimate, and advice on our sandstone tiles for sale.
Create Unique Interior with Sandstone Tile
Sandstone flooring shows what is best about using natural stone in remodeling projects. With sandstone tiles, you can cover vast stretches of flooring and count that the space will have the natural look and feel.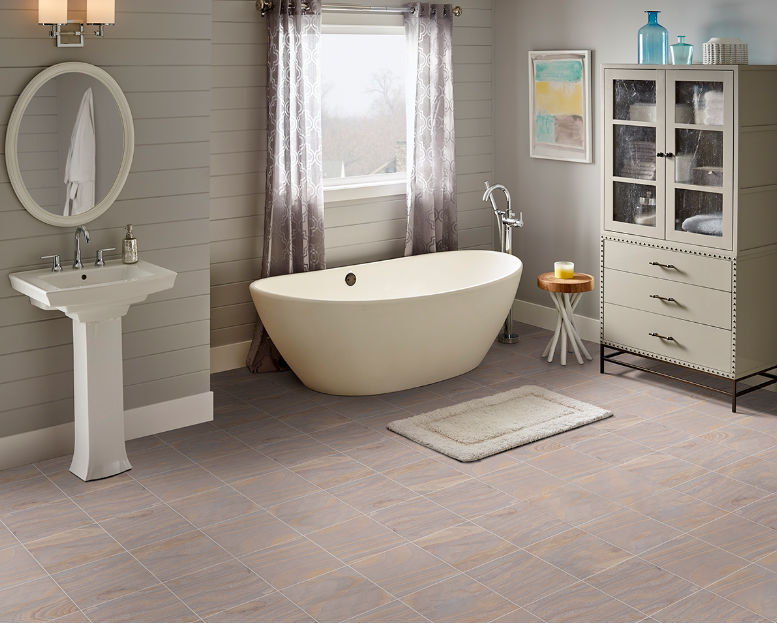 Sandstone Tile MSI
This multicolored tile provides many colors and shades, from medium tone whites, over gray and beige, to black and charcoal. Rock and earth look and feel are guaranteed with sandstone tiles.
Coming from large slabs of natural stone, each sandstone tile is a part of a greater masterpiece created by Nature itself. Your sandstone tiles are just yours — there are no other like them. You can even play with the finish and texture. Choose sandstone tiles with polished, lustrous, gleaming finish, or with a regular smooth surface.
Shop Sandstone Tile at Our Tile Store in Queens, NY
Sandstone tile will last you for decades and provide a distinctive look to your home or a place of business in Manhattan, Queens, of Brooklyn, NY.
We recommend sandstone tiles as an excellent flooring choice because it is very durable and has a high capacity even in extreme weather conditions.  If you are looking for a long-lasting solution for your indoor or outdoor remodel projects, stop by our tile store to check out our Sandstone tile selection and find the right option for yourself. Contact us today and find the best sandstone tiles for sale in Queens.
No products were found matching your selection.