Fabuwood Illume-Luster Kitchen Cabinets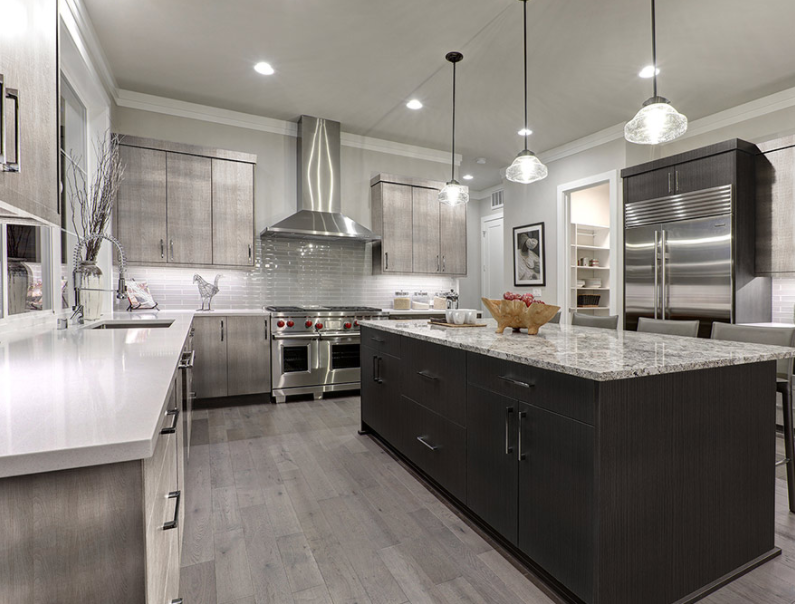 Fabuwood Illume-Luster Kitchen Cabinets are modern cabinets made out of wood with a slab cabinet door style in ash gray color. Illume-Luster kitchen cabinets are effortlessly modern and offer a clean and sleek design to your kitchen or bathroom space. The Fabuwood Illume-Luster cabinets have a simplistic yet charming design, that can work well and fit into many different interior design ideas. Illume-Luster cabinets are timeless, and they would look equally beautiful paired with darker or light kitchen elements, depending on the style you're going for. Fabuwood Illume-Luster cabinets could look amazing with a quartz countertop with interesting veining and color variations. You can browse our blog and find ideas and inspiration on how to pair Illume Luster cabinets in your kitchen and bath. 
Illume-Luster kitchen cabinets reviews are overwhelmingly positive when it comes to our customers since they love the minimalistic yet chic design, good quality of construction, and durability. 
Many wonder about the Fabuwood Illume-Luster cabinet price, and we assure you that it is very affordable. You can find Fabuwood Illume-Luster near you, at our Home Art Tile showroom, very close to Queens, Manhattan, and New York. You can always stop by or feel free to contact us via our website for any information or help you might require.  
Description
Available in September
Fabuwood