Sep20
Comments Off on Ceramic Tile Shower Ideas to Inspire Your NY Bathroom Remodel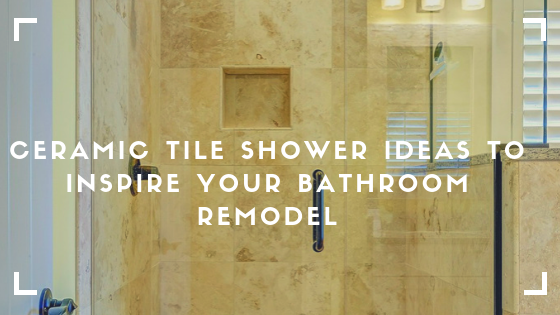 Ceramic Tile Shower Ideas that will inspire your bathroom and shower remodel in Queens, Manhattan, or Brooklyn, are right here, on our blog.
Whether you're preparing for an occasional upgrade to make your shower fresher and more appealing or you are planning a thorough and much needed remodel, we bring you the best ceramic tile shower ideas, modern bathroom tile designs, and a plethora of useful information that you will need before and during the remodeling process.
What is The Best Tile for a Shower
The best tile for a shower can be glazed ceramic or porcelain tile. Hard, durable and easy to maintain, with a variety of colors, shapes, and designs, they give you plenty of options. Best tile for a shower can be either ceramic or porcelain kind but when thinking between ceramic vs porcelain tiles for shower consider durability and affordability of ceramic tile. Ceramic tile is great for shower walls and shower floors. It comes in an abundance of colors, shapes, sizes, and finishes, and is more affordable than porcelain tile.
Choose the size, shape, color, and layout of the bathroom tile you chose. Then focus on the specific areas where you'll be laying tile — floors and (or) walls.
There are plenty of simple ways to use ceramic tile for shower wall and floors, and create an entirely new look and modern bathroom design. Ceramic tile is relatively inexpensive and easy to install, so just pick your favorite design to coordinate with the rest of your Manhattan, Queens or Brooklyn bathroom, and you're ready to renovate the shower.
READ MORE