Home Contractors Tools and Product Supply
For Manhattan, Brooklyn, and Queens Projects
Home contractors responsible for providing the labor, services, equipment, and material needed for various home improvement construction projects, should be able to find the best material, products, and tools at the lowest prices. If you are home renovation contractors company and looking for material needed for a kitchen remodel or a bathroom remodel anywhere in the Manhattan, Queens, or Brooklyn NY area, you're in the right place. Home Art Tile Kitchen and Bath is your go-to place to find a wide selection of high-quality kitchen cabinets, countertops, kitchen backsplash mosaics, ceramic tiles, porcelain tiles, subway tiles, natural stone tiles, glass tiles, and metal tiles in stock.
Kitchen and Bath Remodel Products for NY Home Contractors
Home contractors working on kitchen and bath remodel and construction projects in Manhattan, Brooklyn, and Queens NY areas will easily find anything they are looking for their projects at Home Art Tile Kitchen and Bath showroom located at 35-10 43rd Street Long Island City, New York.
We offer complete design services at no additional cost for home contractors and we open at 7 am for the home contractors' convenience.
Discovering the one place where you can find all the materials you need for your construction projects can be a real lifesaver. As an exclusive distributor and an authorized seller of the world's foremost tile, cabinet, and countertop manufacturer companies, Home Art Tile Kitchen & Bath is your best option for the supply in the tri-state area. We guarantee quality, low, prices, and on-time service.
Whether you decide to purchase the material yourself or you decide to leave this part of the process to the homeowner, we will help you select the best products, give you a free 3D design of the remodel project space, and a free estimate.
We also have contractor's tools such as thin-sets, grouts, adhesives, trowels, and much more, readily available in stock at our Queens showroom.
Make sure to visit us anytime between 7 am and 7 pm to find everything you may need for your Manhattan, Brooklyn, or Queens NY construction renovation project.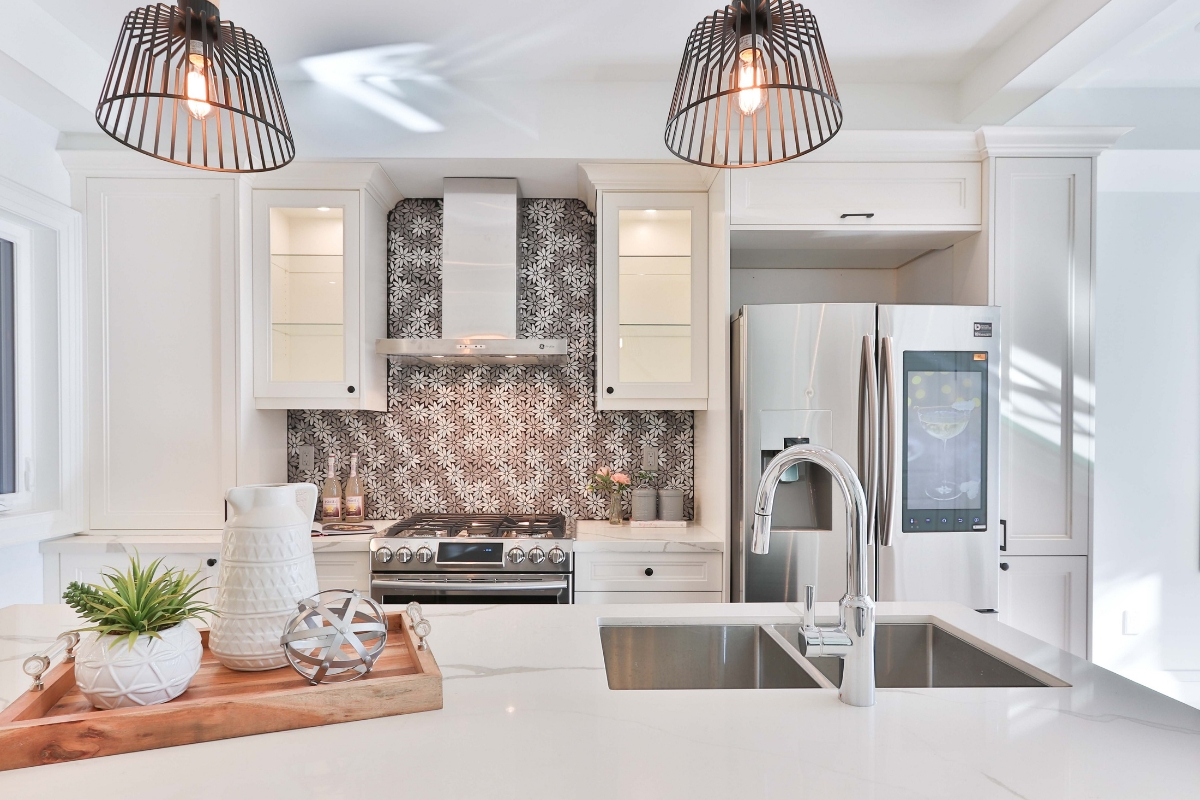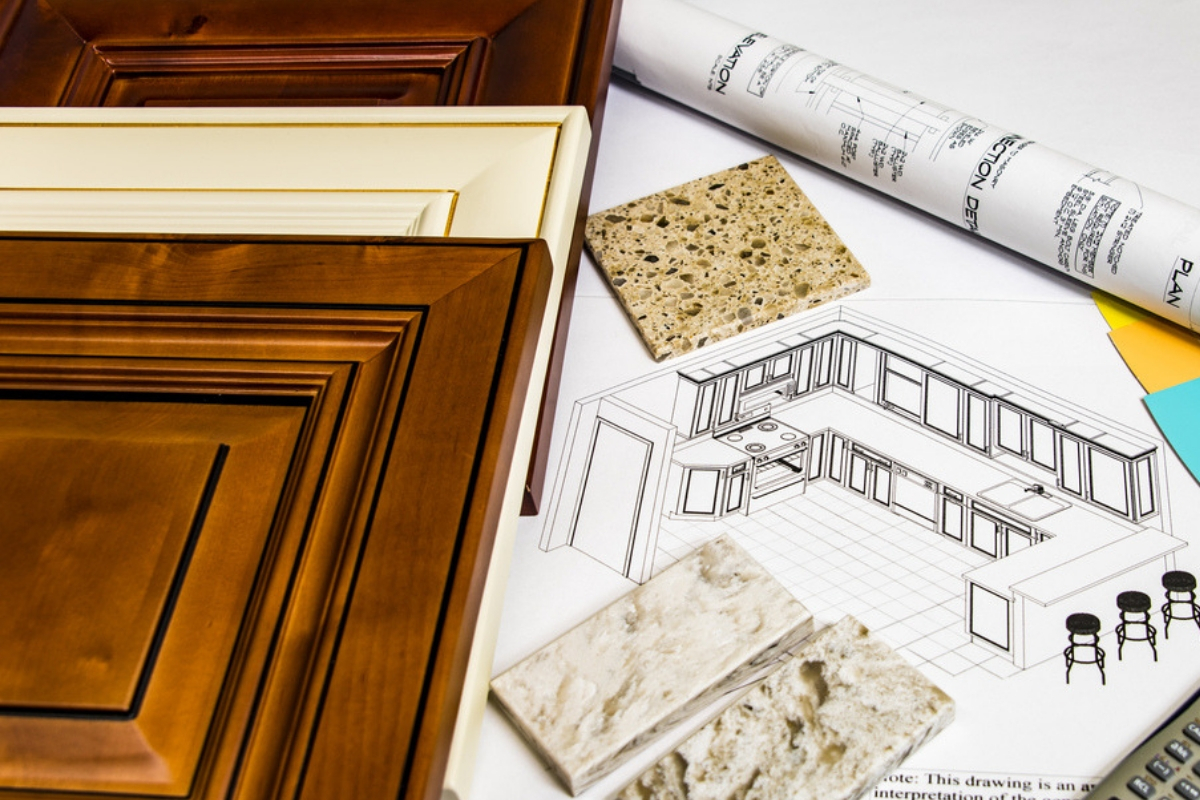 State-of-the-Art Service for Kitchen Remodeling Home Contractors in NY
With kitchen remodeling being at the top of NY homeowners' wish lists, it is very important for kitchen remodeling home contractors to be able to find the best quality kitchen cabinets, countertops, tiles, sinks, and faucets. The kitchen is favorite and the most important room in any home. If the kitchen remodel project you're working on is not done 100 percent to homeowners' satisfaction, consumer complaints may happen.
It is highly likely that your colleagues and homeowners living or working in Manhattan, Brooklyn, and Queens area may have already recommended our store as one of the best supply resources for kitchen remodel home contractors. We believe that recommendations from people you trust are usually the best. If you haven't heard of us until now, make sure to visit us as soon as possible and check out what we have to offer.
While we are always happy to be recommended, once we know that you complete your projects with diligence, expertise, and excellence, we will recommend you as a highly qualified local home contractors company to our customers. Manhattan, Brooklyn, and Queens based homeowners often drop by our kitchen remodel showroom to see countertop, backsplash tile, floor tile, and kitchen cabinet options for their kitchen remodel projects. If they don't already have a contractor, we can always recommend one. Homeowners looking for contractors want to find the best ones that they can trust, knowing that they will do the best job possible. Local kitchen remodel home contractors shopping for products, tools, and other supplies at Home Art Tile Kitchen and Bath are just like that and we happily recommend them.
Kitchen Cabinets, Countertops, and Tiles for NY Kitchen Remodel Projects
Home Art Tile Kitchen and Bath is a kitchen and bath remodel store conveniently located at 35-10 43rd Street, Long Island City, New York, only 5 minutes ride from Manhattan, and very close to Brooklyn. This is the place where you will find everything you need for your remodel projects at the lowest prices.
Save homeowners' money and make your home contractors services competitive by finding the highest quality kitchen cabinets, kitchen countertops, and tiles at the lowest price in New York.
We provided free estimates, discount prices, and free 3D design, to make your projects easier. Depending on what your client prefers, you can choose among many wood kitchen cabinet options. Fabuwood, CNC, and Forevermark Cabinets are some of the most popular kitchen cabinet brands we enjoy to show every day. White shaker cabinets, gray kitchen cabinets, traditional kitchen cabinets, and other popular options are waiting for you here.
Home Art Tile Kitchen and Bath is truly a one-stop-shop for kitchen remodel home contractors because here you can also find countertops, tile mosaics, sinks, faucets, as well as sink and faucet combos.
Superior Contractor Tools for Better Results
The best contractor tools will help you get the job done easier, faster, and with fewer expenses. For kitchen and bath home contractors, tools are not only a means to an end but their livelihood. Home contractors take their tools seriously and always stay up to date with the latest upgrades and improvements.
Home Art Tile Kitchen & Bath provides home contractors tools that really stand out and that were approved by local home contractors from Queens, Manhattan, and Brooklyn area. These are favorite tools of NY kitchen and bath remodel home contractors. They are basic but they provide you with convenience, cleanliness, control, flexibility, and confidence only the best kitchen and bath home contractors have.
Home contractors tools you'll find here at Home Art Tile Kitchen & Bath are made of the highest quality materials built of the highest-quality materials. They are top-performing commercial tools constructed for every day, day-in, day-out work, and professional home contractors toolboxes. Homeowners can use them too but they will last much longer than standard construction tools. Powerful drills, precise tile cutters and tile nippers, trowels, grouters, grout saws, score knives, hole saws, drivers and saws will make your kitchen and bath home remodel projects in NY easier and faster.
Start browsing to find the best contractor tools that will make you faster and better at your job. Then visit us to find even more options.
TILE CUTTERS
Heavy duty rubber pads prevents tiles from shifting.Extra long high leverage handle makes cutting easier. Tile cutters is one of the most important contractor tools.
TILE NIPPERS
Center spring action improves feel & action. Cusion grip & comfortable contoured handles. Visit the contractor tools section at our Queens Ceramic Tile Store.
TROWELS
Grip cusion handle helps to reduce muscle fatigue. Stainless steel blade. One of the indispensable contractor tool out there for tile installers.
GROUTERS
Gum rubber face, bonded to dense foam rubber pad. 2 round corners are for ease of spreading. Plastic plate prevents marking of tile.
GROUT SAWS
This contractor tool is used to remove grout. Has comfort curved handle with carbide grit blades.
SCORE KNIVES
This contractor tool is used to score & cut backer board, cement board, slate & laminated surfaces.
HOLE SAWS
Carbide coated for most ceramic tile. Adjustable pilot drill bit. Diamond heat coated for marble, granite & porcelain. Visit us for more saws at the contractor tools section in our ceramic tile showroom.
Home Remodeling Contractors near Manhattan, Brooklyn, and Queens
Every day, we meet homeowners looking for contractors and we connect them with the best ones that cover Manhattan, Brooklyn, and Queens NY areas. We all know that both homeowners and home contractors need to carefully plan projects. Homeowners need to carefully save and budget while kitchen and bath home contractors can help them in the process. Carefully working on the contractors plan, planning out the remodeling process, its stages, and recommending the best products for the remodel are all ways to make a kitchen remodel or a bathroom remodel run smoothly and make a homeowner happy.
Hiring home remodeling contractors residential construction is the most important step before the actual remodel. This is why we try to make the whole process easier both for homeowners and contractors — we connect homeowners looking for contractors with those that are nearest and best.
Tips for Home Contractors
To be able to turn a homeowner's dream kitchen or bath into reality, follow these steps. During years of working with both homeowners and contractors, we learned that it's best to:
Have your license and insurance ready. When applying for residential projects, you should be licensed for residential jobs, not commercial. If you're licensed for commercial jobs, apply only for commercial projects.
Set a professional tone from the first day. Be clear from the very beginning about your plans and your vision of the project. Urge your client to deliver a clear and specific vision on the project also. Always keep relations with your clients consistently professional.
Get everything in writing so both you and the homeowner know exactly where you stand at any point in time. Homeowners prefer to have all costs listed and automatically calculated on a spreadsheet.
Check measurements with the homeowner before ordering or coming to our kitchen and bath remodel shop. Don't overestimate and make the client pay for the unused extras of tile.
Ask the client if they want to buy the products themselves, would they like you to buy, or they prefer to accompany you. We will make sure that you get the best, on-time service, highest quality products, and the lowest possible prices. Both homeowners and home contractors are happy with the product selection they find here at Home Art Tile Kitchen & Bath.
Cut Expenses without Cutting Corners with Home Art Tile Kitchen & Bath, Queens NY
Even the most experienced kitchen and bath home contractors from Manhattan, Brooklyn, and Queens find that shopping for home remodel supplies and tools here at Home Art Tile helps them to ease their projects and run them more smoothly.
Finding trendy cabinets, beautiful stone tiles, and durable countertops for their remodel projects at low prices makes homeowners happy. It takes years to save enough for a kitchen remodel. This is why they want it done right, with a help from home remodeling contractors who will take care of their project like they would of their own. We make sure to make happy both homeowners and home contractors, by providing the best quality supplies and tools, at affordable prices. This is the only way to make any home remodel project truly successful.
Contact us or stop by Home Art Tile Kitchen & Bath today if you need Brooklyn, Queens, or Manhattan tool supply for contractors. We open at 7 am for your convenience and we provide professional advice, 3D design service, estimate, and contractor tools you need. Let's partner up for your next Manhattan, Brooklyn, or Queens home remodel project, today!