Kitchen Cabinets for Sale in Queens, NY
Kitchen Cabinets Sale – Queens, NY
Discover why homeowners, builders, contractors, and designers from Queens NY love our kitchen cabinets and our service. Contact us today and start planning your new kitchen with us!
Choosing kitchen cabinets for sale in Queens NY for your kitchen has never been easier and more enjoyable than today! If you're looking to build or update your kitchen in Queens, we have the right kitchen cabinet solutions for you!
Located only 5 minutes from Manhattan, Home Art Tile Kitchen & Bath in Queens NY will provide you with the best American made cabinets kitchen at lowest, factory direct, wholesale prices. By shopping here, you will save thousands comparing to Manhattan stores and still get the highest quality solid wood kitchen cabinets made by the best kitchen cabinet brands: Forevermark Cabinets, Fabuwood Cabinets, MK Wood, Cubitac. You can also choose kitchen cabinets in Queens NY by color and style. If you like shaker style, you will adore our selection of White Shaker Cabinets. Browse through our Gray Kitchen Cabinets offer and discover all the options that are available to you in Queens. Be sure to check Caesarstone countertops to successfully complete your kitchen remodel.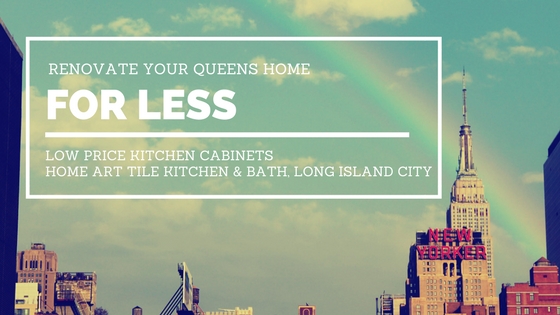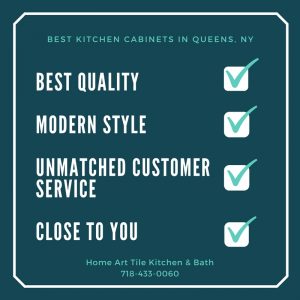 Kitchen cabinets sale in Queens, NY will set the tone for your kitchen and influence the design of the rest of your kitchen space.
Shopping them in our showroom – Queens NY is an important investment but you shouldn't break the bank because of it. This is why it is so important to find the best kitchen cabinets for sale to shop from store. We offer all the modern, as well as traditional cabinet designs: white cabinets kitchen, black, cream, oak kitchen, and shaker kitchen cabinets.
Whether you're looking for custom or stock kitchen cabinets sale for your Queens kitchen, we have both options and we'll help you select by providing you with accurate and detail information about our kitchen cabinet products. Our designers will be happy to help you when deciding on your kitchen cabinet storage ideas, kitchen cabinet doors, kitchen cabinet sizes, kitchen cabinet color, and style.
You can visit us, call us right away at 718-433-0060, or fill out the contact form. Kitchen cabinets are our passion and we'll be happy and honored to help to build your dream kitchen in Queens.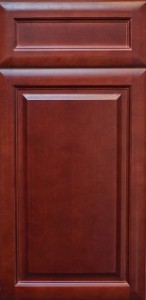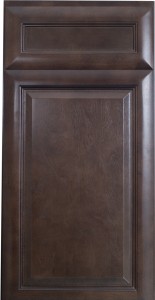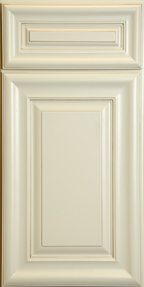 Read the reviews to learn what real homeowners have to say about us in Queens, NY
Best customer service experience ever! Employees are very friendly. Omer was not only great with dealing with my indecisiveness. He went out of his way to ensure that I looked at all my options. I will definitely return to Omer and Home Art Tile for my future projects! Thank you and keep up the good work!
Directions to our showroom
From Manhattan
Directions by vehicle
Take NY-25 E/Ed Koch Queensboro Bridge Lower Roadway (signs for Ed Koch Queensboro Bridge) (1.7 mi)
Turn left onto Northern Blvd/Quees Plaza E (0.7 mi)
Turn left onto 43rd St
Directions by public transportation
Take the R Broadway Local train
Take off at the Steinway St
Head southeast on 34th Ave toward 41st St
Turn right onto 43rd St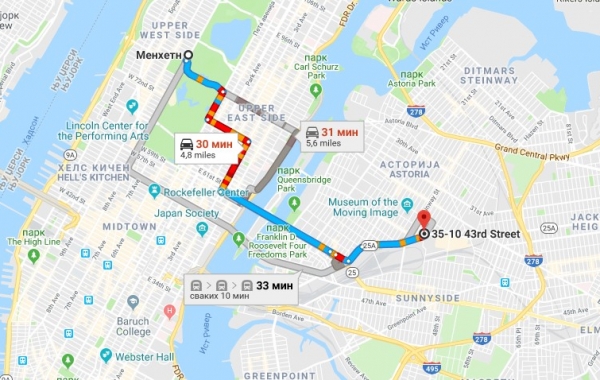 Please check back soon for kitchen cabinets Queens NY specials.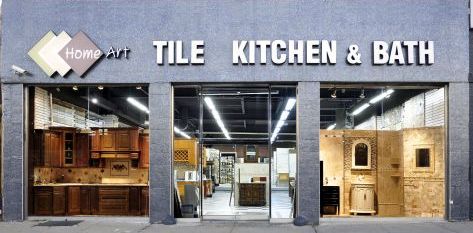 Address: 35-10 43rd Street Long Island City, New York
Queens, NY – Neighborhood to Everyone's Taste
Home Art Tile Kitchen & Bath is located in Long Island City, a borough of Queens NY with a unique vibe. This is a neighborhood where a vast industrial neighborhood was revitalized, revived, and modernized into one of the top places in NY to live, work, have fun, and shop. Old industrial infrastructure gave out and made way for green, vast parks, hi-rise towers, residential building, and cultural institutions.
After you've found the best kitchen cabinets in Queens NY at Home Art Tile Kitchen & Bath, browse Queens neighborhood and enjoy its diversity, international cuisine, magnificent parks and some of the best in the world sporting events.
Queens is the area that is easternmost and the largest of all the five New York City boroughs. Its economy is also the most diversified in the New York state. JFK International Airport and LaGuardia Airport, the two busiest airports in the U.S. are located in Queens.
When in Queens, make sure to visit Flushing Meadows Corona Park, Citi Field (home to the New York Mets baseball team), Aqueduct Racetrack, USTA Billie Jean King National Tennis Center (site of the US Open tennis tournament), Kaufman Astoria Studios, and Silvercup Studios.
Visit Wikipedia to learn more about Queens Neighborhoods, Culture, and Transportation.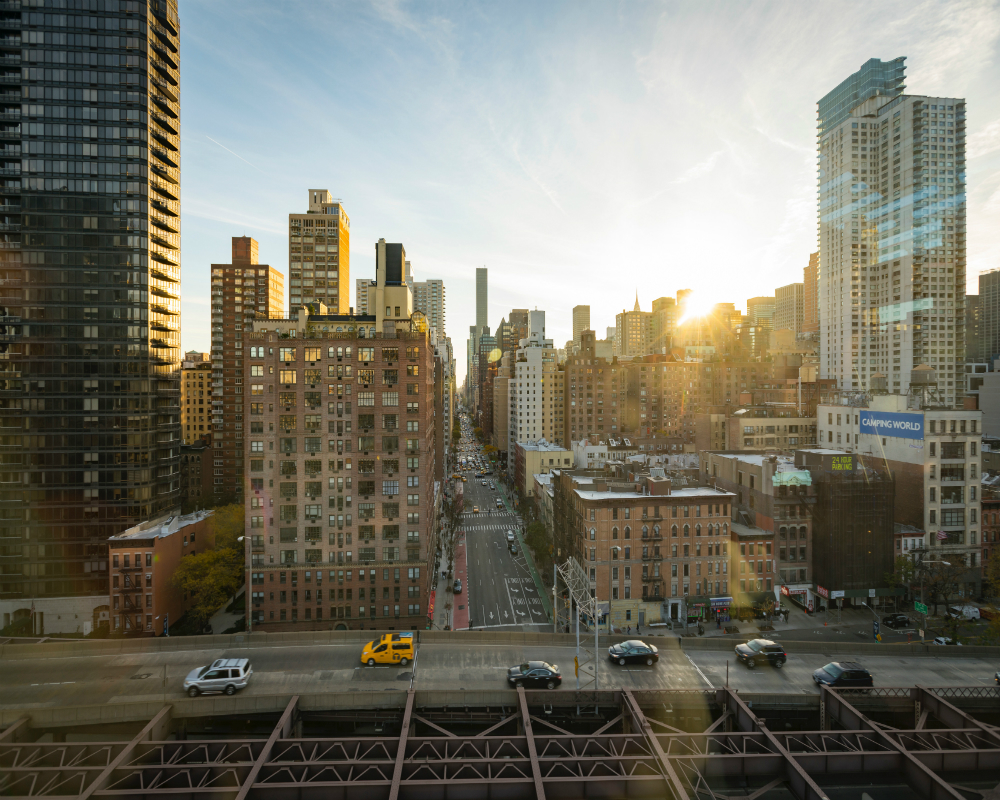 Visit Queens,NY
Watch below videos to learn where you can visit before or after you visit our showroom.
Queens: The Next Tourist Destination | The New York Times
Uncovering Queens, New York - Lonely Planet travel videos
Kitchen and Bath Remodeling Projects Pictures Gallery in Queens, NYC
We are so thankful to our customers who keep sending us photos of their homes — kitchens and baths — in Queens, New York, which we helped remodel. It means the world to us to see the end result! We would love to see your kitchen or bath as well and share it with the community for more beauty and more inspiration for all!