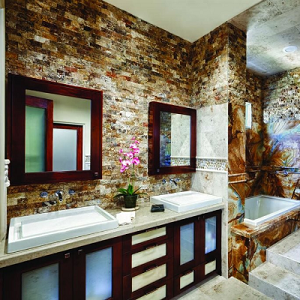 Display 12 Products per page
Best Quality Mosaics in New York That Fits To Every Home
Glass
Glass mosaics are great for people to use because they have a nice sheen to them that is going to look much nicer than just about anything else that you can buy. You can get glass mosaics that are going to be easy to use, and they are going to reflect light in a way that is much more beautiful than other tiles. They work great outside, and they will look nice in the bathroom or the kitchen. Check for them in our store. 
Porcelain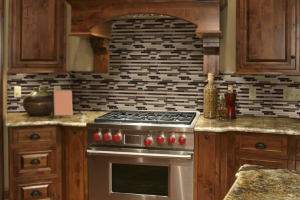 Porcelain tiles are what you are going to find in the hotels that you stay in. They are very clean, and they are going to look really clean most of the time. They are very easy to clean, and they are going to provide you with a way to make it so that you can get a homogeneous look in your bathroom or kitchen. You can put the same tiles in the all the rooms to make sure that they match.
Natural Stone
Natural stone is going to look like something that you had imported, and you will give the appearance that you had something imported that you wanted to use in your kitchen or your bathroom. There are several times when you are going to pick out something that looks like another stone, and you are going to get a much better look because you have invested in something that is truly beautiful.
Metal
Metal tiles are going to look like you cut off metal sheets that are made in the shape you want. It might even look like you did it yourself, and you will give the whole area the handcrafted look that you were going for. This is a really nice choice when you want to do the ceiling or the walls, and you will be able to use the metal tiles to accent other colors in the room. You will love the way they look, and you can get them in more than one thickness.
Hatches
Stone hatches look like they were hatched by hand by someone who is skilled with stones. You cannot afford to get a mason to make these for you, but these nice stone tiles are going to look just like the tiles that you have used in other parts of the house. You get a little consistency in the stones that you use in the house, and you will love the way these look because their intricacy is hard to beat.
Porcelain Stone
Porcelain stone is a nice combination of the smooth porcelain and the tiles that you have been using in other parts of the house. You get the heavy feeling of these tiles, and you get to enjoy the tiles because they have such nice colors. Everyone who is looking for a way to make the house look better should try to go with these because they are so beautiful in comparison to other tiles that you might buy. The striking color and stone makes something everyone will marvel at.
Quartzite Tiles
Some of our customers' favorite mosaic tile choices are the quartzite tiles. Golden white quartzite tiles are elegant and timeless. You can easily combine them with your kitchen and bathroom design. 
Highland Park Tiles Collection
Highland Park tiles have a sleek and simple design. Some of their best-reviewed and most sought-after tiles are Highland Park Whisper White Arabesque, Highland Park tile in Antique White, etc. If you're wondering how you can best use the Highland Park Collection of tiles for your home, we suggest checking out our blog post.
Kensington Hexagon Tiles
Kensington Hexagon tiles are also very popular among our customers. They can be used as a backsplash, flooring material, on countertops, and walls in both residential and commercial buildings. 
Onyx Crystal Tile
Onyx Crystal tiles have beautiful shades and yellow golden veining. They make for a stunning addition to any home. They are multipurpose tiles and can be used for backsplashes, flooring, walls, and countertops.
Keystone Blend Interlocking Tiles
Keystone Blend Interlocking tiles have a wonderful blend of greys and blues that can wonderfully break the monotony of an ordinary backsplash or wall. 
Stonegate Interlocking Tiles
At Home Art Tile we also offer Stonegate Interlocking tiles in a beautiful combination of browns and creams, made out of glass and stone blend. 
Cobrello Interlocking Tiles
Cobrello Interlocking tile is a beautiful multi-color tile, made out of porcelain and stone blend. Their blue, stone and creamy-brown hues will breathe a breath of fresh air into your space.
Royal Oaks Blend Interlocking Tiles
The creamy brown color of Royal Oaks Blend Interlocking tile makes it very easy to combine in both your kitchens and bathrooms. 
If you are wondering "where can I find the best mosaic tiles near me?", stop by Home Art Tile, our best tile store will give you a vast selection of mosaics to choose from.