Kitchen Cabinets in Brooklyn - Best Fit for Your Home
Kitchen Cabinets Brooklyn NY That Will Last
Kitchen cabinets Brooklyn NY that will be the best fit for your kitchen remodel and will satisfy your style, your needs for kitchen storage and functionality and your budget can be found close to your home, at Home Art Tile Kitchen & Bath Showroom in Queens, NY.
Browse through our kitchen cabinets selection, find your favorites, and then stop by to inspect and examine the quality of the materials. We have a wide selection of various colors and finishes, and we are certain that you'll find the right fit your kitchen remodeling Brooklyn and your home.
Kitchen cabinets Brooklyn NY renovation projects demand the best performing kitchen cabinet materials and sturdy construction. We have everything that you need for your dream kitchen in Brooklyn: custom made, modern kitchen cabinets Brooklyn, stock kitchen cabinets Brooklyn, as well as kitchen cabinet hardware Brooklyn NY, to give your kitchen remodeling Brooklyn project a finishing touch.
Home Art Tile Kitchen & Bath team believes that only the best kitchen cabinets Brooklyn are good enough for your remodel.
This is why we selected only top-notch kitchen cabinets for you to choose from. If you are a first-time buyer, and you're looking for cheap kitchen cabinets in Brooklyn NY, you will want to know what to look for in kitchen cabinets. Our designers will be happy to assist you all the way and help you choose the kitchen cabinets for your Brooklyn kitchen.
If you have previously bought kitchen cabinets and renovated a kitchen, you know that kitchen cabinet manufacturers and brands like Forevermark Cabinets, Fabuwood Cabinets, Cubitac, and MK Wood produce only top-rated designs. We are proud to show them in our kitchen cabinet store. Our Queens NY based showroom is the best option for your kitchen remodeling Brooklyn NY projects.
Here is a short list of some of the features our kitchen cabinets have:
Solid Wood Kitchen Cabinet Doors ✔
Solid Wood Drawer Frames ✔
Dovetail Drawer Box Construction ✔
Full Overlay ✔
Butt Doors ✔
Finished Interior ✔
Our designers at the kitchen cabinets Brooklyn store will be happy to answer all your questions and point out all the advantages of adjustable or pullout shelving, of self-closing cabinets and drawer sides. The wide variety of kitchen cabinets available in our kitchen cabinets Brooklyn NY showroom makes your selection easy and enjoyable.
Contact us today.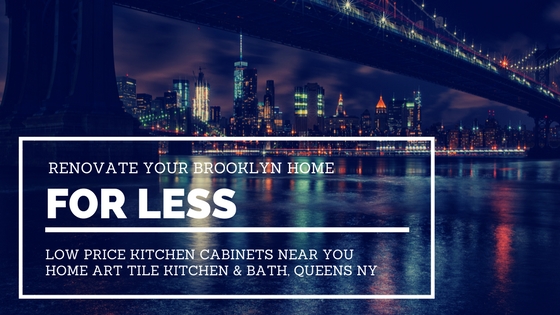 Home Art Tile Kitchen & Bath is the best kitchen cabinets showroom close to Brooklyn. We welcome you 6 days a week to meet you, to realize your needs, and pick best kitchen cabinet selections.
Our designers will help you make well-informed decisions. Kitchen cabinets Brooklyn remodel project can be a true enjoyment with our services.
As a start, take a look at different trendy kitchen cabinet selections. White shaker cabinets are a favorite for many homeowners and designers. Easy to combine and enjoy, these cabinets will give you a modern kitchen with a nod to a classic, traditional style. If you choose striking white options with a high sheen, you will get an uncompromising contemporary kitchen design.
We recommend Gray Kitchen Cabinets to everyone who loves neutrals. All options, from dark gray to light gray kitchen cabinets are waiting for you at out kitchen cabinets store near Brooklyn. With the cabinet selection we have, your kitchen remodeling project in Brooklyn NY will be a happy, enjoyable adventure.
For all Brooklyn NY kitchen remodelers, we provide Free 3D design service.This service will enable you to see how kitchen cabinets you select will actually look like in your home.
With free estimate, make sure you get accurate information about the kitchen cabinets you like for your Brooklyn kitchen remodel and get a proposal quickly, within 1 business day.
Discount Kitchen Cabinets in Brooklyn NY
We compromise on kitchen cabinets price, not on quality. Our showroom provides you with the best discount kitchen cabinets in Brooklyn NY.
We know what a giant undertaking any kitchen remodeling project can be and what an impact it can have on your budget. However, our kitchen cabinet specialists will never recommend cheap material cabinets that won't last. Getting your Brooklyn kitchen right takes planning, superior materials, modern colors, and finishes.
To make sure your kitchen remodeling in Brooklyn goes smoothly, we discounted kitchen cabinet prices.
Our kitchen cabinet showroom located in Queens NY welcomes homeowners, designers, and contractors from Brooklyn daily. Conveniently located close to Brooklyn, Home Art Tile Kitchen & Bath offers only unmatched quality, solid wood kitchen cabinets that feature the most wanted colors and natural finishes. To make sure you enjoy our products and service 100 percent, we discounted our kitchen cabinets prices. Finally, buying the best kitchen cabinets at the best kitchen cabinets price that will fit your budget is possible!
Dream Kitchens Brooklyn, NY
Home Art Tile Kitchen & Bath team of designers knows Brooklyn homes and Brooklyn residents, as well as what they look for when they need to renovate their kitchens.
It's no wonder our wood kitchen cabinets are such fast sellers! Versatile in sizes, finishes, colors, and styles, our kitchen cabinets are perfect for Brooklyn homes because they fit perfectly. Regardless of the size of your Brooklyn house or apartment, you will be able to create unique kitchen arrangements and setups with our kitchen cabinets. Personalization and your style have never been more important for the quality of living.

Visit Us to Get Your Dream Kitchen Cabinets Brooklyn NY
Are you looking for the best kitchen cabinets in Brooklyn NY? Do you need advice when deciding what kitchen cabinet style and what kitchen trend will be the right fit for your Brooklyn home? Have you been wondering what kitchen cabinet material, color, and finishwill perform best?
Our kitchen design specialists will assist you when deciding what kitchen cabinet design, material, finish, and construction will best fit and compliment your Brooklyn kitchen. When you choose the best kitchen cabinets for your remodel, don't forget to choose one of our Caesarstone Countertops. Come to take a look at all the Caesarstone samples and see which color and which pattern goes best with the kitchen cabinets you chose.
Contact us today and find out why homeowners, builders, contractors, and designers from Brooklyn NY love our service and the kitchen cabinet styles, colors, and brands we carry.
Choose Home Art Tile Kitchen & Bath because here you can find anything you need for your home update. We provide bathroom showroom Brooklyn NY and a showroom offering kitchen cabinets Brooklyn.
We Give Sincere Advice to Our Customers ✔
We are Passionate about Kitchen Cabinets and Kitchen Design ✔
We are Highly Rated by Our Customers ✔
We Care and Want You to Be Happy with Your Kitchen Cabinets Choice ✔
You can call us right away at 718-433-0060, visit us when it's convenient, or simply fill out the contact form. We know how important kitchen cabinets are for planning, designing, and building your dream kitchen in Brooklyn, NY. Visit us today and we will make cheap kitchen cabinets in Brooklyn NY choosing and shopping easy and enjoyable. Many options of discount kitchen cabinets in Brooklyn NY will open up possibilities you haven't even imagined for your kitchen remodeling Brooklyn project.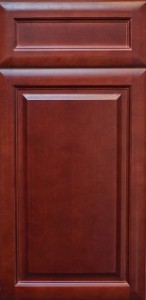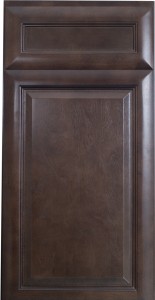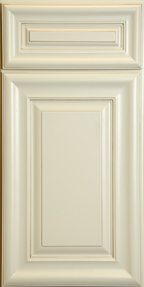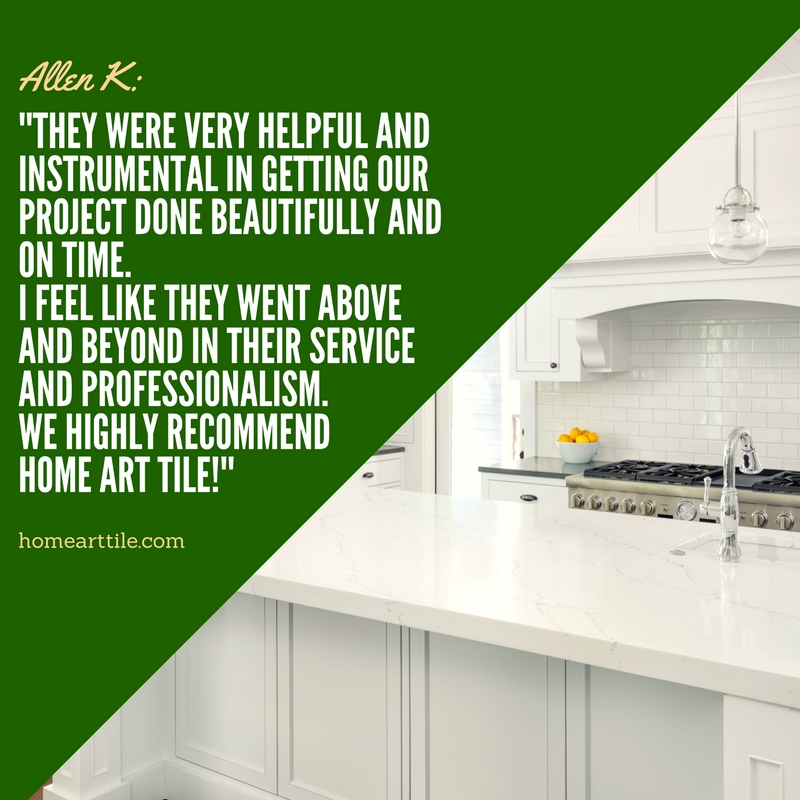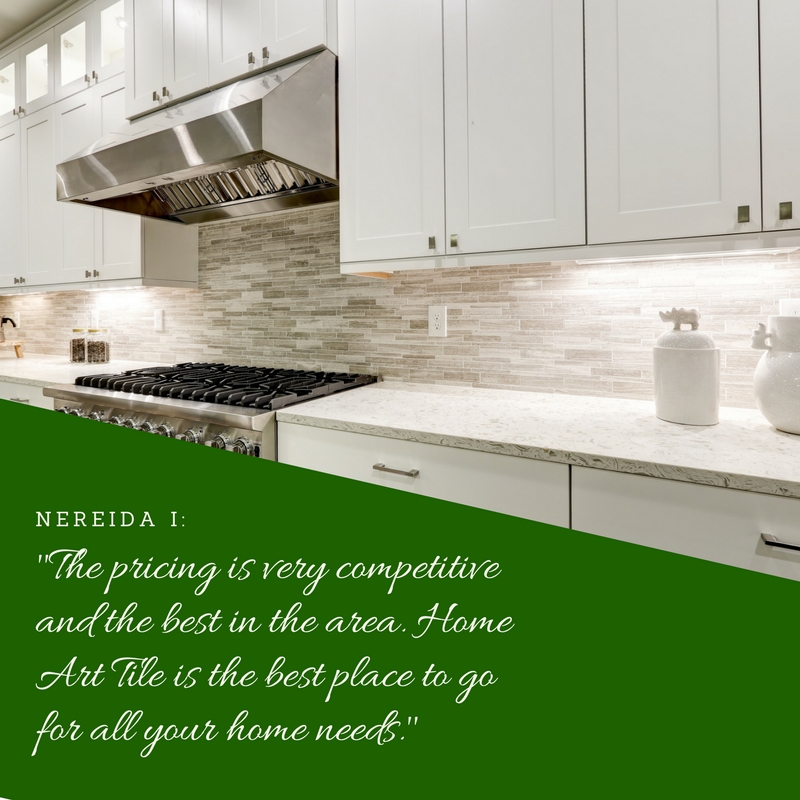 Home Art Tile Kitchen & Bath serves Queens, Manhattan, and Brooklyn homeowners, designers, contractors, and builders for more than a decade. We accommodate our selection and business hours to your needs, we stay on top of all kitchen cabinet, tile, and countertop trends, and we offer our designer services for free. Low prices and superior product quality, as well as state-of-the-art customer service resulted with excellent reviews from our valued customers.
Read the reviews to learn what real homeowners have to say about us in Brooklyn, NYC
Best customer service experience ever! Employees are very friendly. Omer was not only great with dealing with my indecisiveness. He went out of his way to ensure that I looked at all my options. I will definitely return to Omer and Home Art Tile for my future projects! Thank you and keep up the good work!
Directions to Our Kitchen Cabinet Showroom
From Brooklyn
Directions by vehicle
Get on I-278 E from Pacific St and Bedford Ave
Head south on Anna Marie Blinn/Brooklyn Ave toward Atlantic Ave
Turn right at the 1st cross street onto Pacific St
Turn right onto Bedford Ave
Continue straight to stay on Bedford Ave
Turn left onto Williamsburg St W
Turn left onto Wythe Ave
Use any lane to turn left onto Williamsburg St
Take the Interstate 278 E/Bklyn – Qns Expwy E ramp on the left to Triboro Br/La Guardia Airport
Follow I-278 E to Northern Blvd in Queens. Take exit 41 from I-278 E
Merge onto I-278 E
Keep left to stay on I-278 E
Take exit 41 for New York 25 A
Follow Northern Blvd to 43rd St
Merge onto Northern Blvd

Turn 

right

 onto 

43rd St. Home Art Tile Kitchen & Bath will be on the left.
Directions by public transportation
Take the C Train and take off at Jay St – Metro Tech Station
Walk out and take the R train at the Jay St Metro Tech Station
Take off at the Steinway St
Head southeast on 34th Ave toward 41st St
Turn right onto 43rd St
Kitchen Cabinets Brooklyn Specials Coming Soon!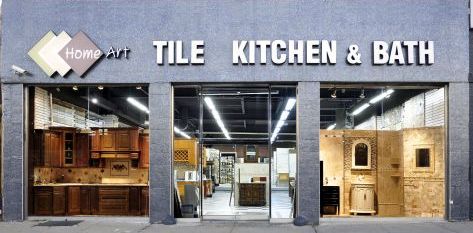 Address: 35-10 43rd Street Long Island City, New York
Brooklyn NY – Urban & Friendly Neighborhood
If you live in Brooklyn, you know that your neighborhood is one of the most cutting-edge areas in the New York City. This borough is booming in various ways and continues to be one of the most popular areas in NY.
Whether you are an entrepreneur, an artist, a writer, or any other kind of creative talent, it's most likely that you've settled in Brooklyn. This area is as hip as Manhattan, but it's still much more affordable. This opens an opportunity for you to show your creativity in interior and kitchen design. Visit Home Art Tile Kitchen & Bath located in Long Island City. We are so close to Brooklyn and you'll find our kitchen cabinet prices very affordable.
If you're visiting, don't miss the opportunity to see Brooklyn NY. Walk or ride a bike over Brooklyn Bridge and enjoy an incredible view. If you love music, go to Williamsburg and listen to the live music and visit world-famous Brooklyn Academy of Music. All sporty types should visit Barclays Center in Downtown Brooklyn. Are your kids with you? Take them to Prospect Park and Park Slope neighborhood, one of the New York City's most desirable neighborhoods. Most important of all, don't miss the scenic Brooklyn Heights promenade. Brooklyn Botanic Garden will enliven your love for the nature in the urban wilds. Make sure not to miss Italian restaurants, Irish bars, as well as roller coasters and hotdogs on Coney Island. Dive into this dynamic community and learn why Brooklyn is not only a neighborhood but a state of mind.
Visit Wikipedia to learn more about Brooklyn Neighborhoods, Economy, Culture, Parks and other attractions.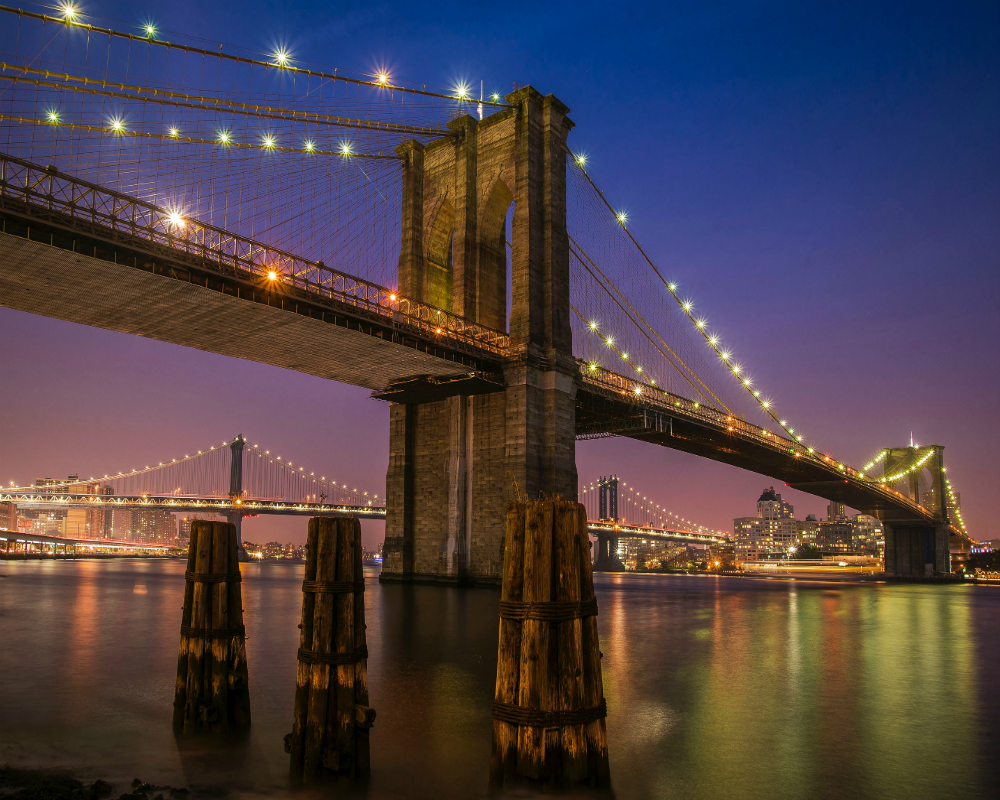 Visit Brooklyn
Watch below Brooklyn City Video Guide:
Let Us Bring Your Dream Kitchen to Life
Home Art Tile Kitchen & Bath is your kitchen cabinet outlet showroom located close to Brooklyn, that always provides the best deal on kitchen cabinets. We understand that the kitchen is the most important room in your home, space where you nourish and care for your family, and where you enjoy the precious time together. But the kitchen is not only a room where you work and engage with your family and friends. It is also an oasis, a calming place that you enjoy and that makes you feel truly at home. Come to Home Art Tile Kitchen & Bath and we'll work with you to create your dream kitchen in Brooklyn.
Kitchen Design Brooklyn, NY
Your kitchen should look and feel just the way you want. Except for providing you with the best deal on kitchen cabinets, our designers will wholeheartedly work on your kitchen remodeling Brooklyn project. You should only choose between the hottest kitchen trends, decide what do you like best, and let us know what do you need for your kitchen renovation Brooklyn project. According to your inputs, we will create a beautiful kitchen design that is not only visually enjoyable but that is also highly functional, practical, and organized. Our kitchen design Brooklyn expertise will allow your cooking space to feel open, airy, and clean.
Well known experts at reinventing and designing the interiors of thousands of kitchens in the NYC area, Home Art Tile Kitchen & Bath designers approach your kitchen remodeling Brooklyn project with enthusiasm and passion. Let our kitchen design Brooklyn experts reinforce your kitchen with the best kitchen cabinets and ultimate functionality. Take a look at our previous projects.
Your dream kitchen in Brooklyn is not a dream anymore.
Let's get started! Contact us today for a free estimate.
Kitchen and Bath Remodeling Projects Pictures Gallery in Brooklyn, NYC
Are you looking to get inspired for your kitchen or bath remodeling project in Brooklyn, NYC? We've got just the right inspiration for you! Many of your neighbors shopped with us for their remodeling projects and posted photos that show the end result. We believe nothing can get you inspired so well as real homes, authentic kitchens and baths located in your area, and get you going with your plans. Everything in these kitchen and bath remodeling projects, from cabinets and countertops to tile, showers, and vanities, was sourced in our showroom. Enjoy these remodeling photos get inspired, and contact us today for project today.