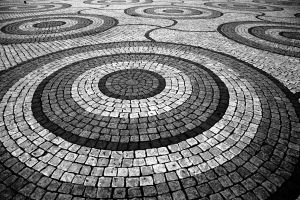 Display 12 Products per page
Floor Tiles in New York City (Brooklyn, Queens, and Manhattan)
If you're trying to find first-rate floor tile products in Brooklyn, Queens or Manhattan in New York City, all you have to do is head over to Home Art Tile Kitchen & Bath. Our Long Island City business stocks a large selection of kitchen floor tiles and bathroom floor tiles, ceramic tile and porcelain tile options.
If you're dreaming of a floor tiles design that's attractive, sturdy, highly functional and practical for maintenance, you'll appreciate the offerings that are available to you in our large showroom. Home Art Tile Kitchen & Bath floor tile showroom is open 6 days a week, Monday to Friday 8:00 am – 7:00 pm and 8:00 am – 6:00 pm on Saturdays.
Ceramic Floor Tile
At Home Art Tile Kitchen & Bath, ceramic tile flooring options are truly extraordinary. If you have a penchant for flooring that has multiple uses, you'll love our ceramic tiles. People use them in laundry rooms, on kitchen countertops and in bathrooms galore. Our ceramic floor tile options are very strong and sturdy. Made of a combination of sand, clay and various inorganic components, they will give your flooring incredible durability and unique appearance.
If you love exceptional look, strength, and ease of maintenance, you'll truly appreciate many choices of ceramic tiles we offer. You can find inspiration for your bathroom floor tiles at Ceramic Tile Shower Ideas. 
Ceramic tile flooring is a great decorative and protective choice as both bathroom floor tiles and kitchen floor tiles in residential spaces. At the same time, ceramic floor tile is a great choice for commercial spaces, too. Trends come and go, but ceramic floor tile continues to be one of the best options.
Porcelain Floor Tiles
Our porcelain floor tile options are gorgeous. If you love variety, you'll love our selection of porcelain tiles. Whether you're mad for the look of concrete, metal, fabric, wood or stone, you'll definitely be able to find something wonderful for your home here at Home Art Tile Kitchen & Bath. 
Elegant and beautiful, porcelain tile flooring is very popular among homeowners, interior designers, and builders. Porcelain tiles are made from fine porcelain clay and fired at a higher temperature than ceramic tiles. These tiles are durable, sturdy, and tough — great for indoor and outdoor use. Here in our floor tiles showroom, you can find porcelain floor tiles available as textured, glazed, unglazed, high-gloss, stone, wood, and textile look.
If you're looking to choose the best floor tile options in Brooklyn, Queens, and Manhattan, stop by Home Art Tile Kitchen & Bath and save your precious time. Our floor tile choices are truly beautiful and abundant. Visit our spacious and airy showroom and get a closer look at kitchen floor tile and bathroom floor tile options, shower floor tile, porcelain floor tile, ceramic floor tile options, granite floor tile, and many other types of floor tiles. Our floor tile selection is truly remarkable and we're sure you will find something for your remodeling project.
Our selection isn't restricted just to porcelain tiles and ceramic tiles. We stock also a vast selection of gorgeous marble tiles, limestone tiles, sandstone tiles, granite tiles, travertine tiles, slate tiles, and quartzite tiles. If you have any questions about our beautiful floor tile options or need a bit of advice on how to clean tile floors, give our business a call as soon as possible at 718-433-0060, contact us for a free estimate or visit us at 35-10 43rd Street Long Island City, New York 11101.