Sort by Popularity (sales)
Display 12 Products per page
Your Dream Home In 4 Simple Steps
Visit our kitchen & bath showroom in Queens, NY to explore beautiful kitchen cabinets, countertops, vanities, tiles, and other fixtures. Speak to a designer to get started 718-433-0060 or fill out the contact form.
2. VISUALIZE WITH FREE 3D DESIGN
Come in for a consultation, discuss your plans & get Free 3D Design of your dream kitchen or bath. Get an accurate quote for remodel project, mix & match, because options are unlimited.
3. SELECT PREMIER PRODUCTS
A fantastic selection of kitchen & bath products is at your fingertips, here at Home Art Tile. We provide unique experience of one-stop shopping for everything you may need for your remodel project.
Based on the completed 3D design, we will order cabinets, vanities, countertops, and other products. If you need an insured and fully licensed, reliable local contractor to install the products, we can help you with that, too.
Tile Shopping in Manhattan, Brooklyn and Queens
If you're shopping for tiles in the New York, New York boroughs of Manhattan, Brooklyn or Queens, you don't have to worry for a second. Home Art Tile Kitchen & Bath in Long Island City is on hand to accommodate all of your floor tile,ceramic tile and porcelain tile needs. If you're dreaming about beautiful flooring for your residence, you'll have a good time browsing all of the choices that are offered to you by our respected business.
Our Many Available Options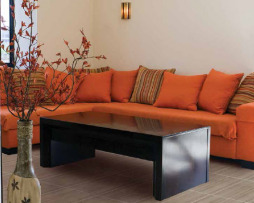 We specialize in both porcelain tile and ceramic tile products here at Home Art Tile Kitchen & Bath. There are many positives to both porcelain tile and ceramic tile. Both types of tiles are highly durable. They don't require a lot of upkeep and therefore don't require a lot of your time. If you want tiles for your flooring that don't come with the frustrating risk of fading, you'll adore our available porcelain and floor tile options. There are even some hypoallergenic properties to these tiles, wonderfully enough. We have one of the best tile stores in Queens NY. You will love our options. If you explore our available porcelain tiles, you'll be able to check out a broad selection of exciting and attractive styles. These include metal, concrete, wood, stone, and fabric designs. If you explore our available ceramic tiles, you'll be able to see a great selection of appealing and interesting options, too. These include wood, stone, and our classic "subway" look. When it comes to strength, ceramic tiles are pretty hard to beat. If you live in Queens and need tile flooring, stop by our tile and bathroom showroom!
Visit Our Showroom
If you want to see our stunning floor tile choices, visit our tile showroom in Long Island City as soon as possible. We have many customers every day who come from Manhattan, Brooklyn, and other parts of Queens, so if you're wondering "what are the best tile stores near me", visit Home Art Tile! If you want to invest in the beauty and comfort of your residence, our tiles can come in very handy. Not only are our tiles very beautiful, but they're also very sturdy. If you want your tiles to last for years, you'll be delighted by the durability of our products. Call our business for more information today on  718-433-0060.