Awesome Add-ons for Kitchen Cabinets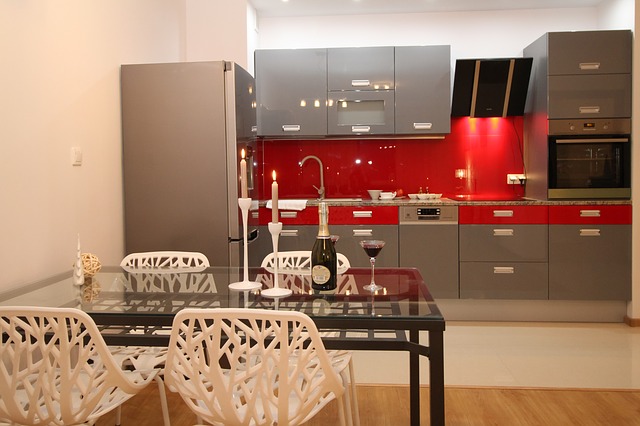 When you decide to rethink your kitchen cabinets, you start by deciding to switch out the outdated drawer pulls and cabinet knobs for something more contemporary. But your imaginary remodel doesn't end there. Once the imagination gets going, there is no limit to your plans. Let's channel your dreams into a practical way to make them come true.

Basic Kitchen Cabinets Materials and Structure
If your Manhattan kitchen has a strong history of being remodeled by previous owners, it is likely the styles that you now have are presentable, but dated. For instance, the cabinets consist of a heavy, dark wood and you feel the need to change to a lighter construction in another wood, perhaps with a glass inset in the cabinet doors to eliminate the mystery of their contents. Take the time to envision not only a more airy, likable kitchen, but a different placement around the stove or kitchen sink. Kitchen cabinets in a narrower width, for example, may leave room for those stylish extras that you dream of.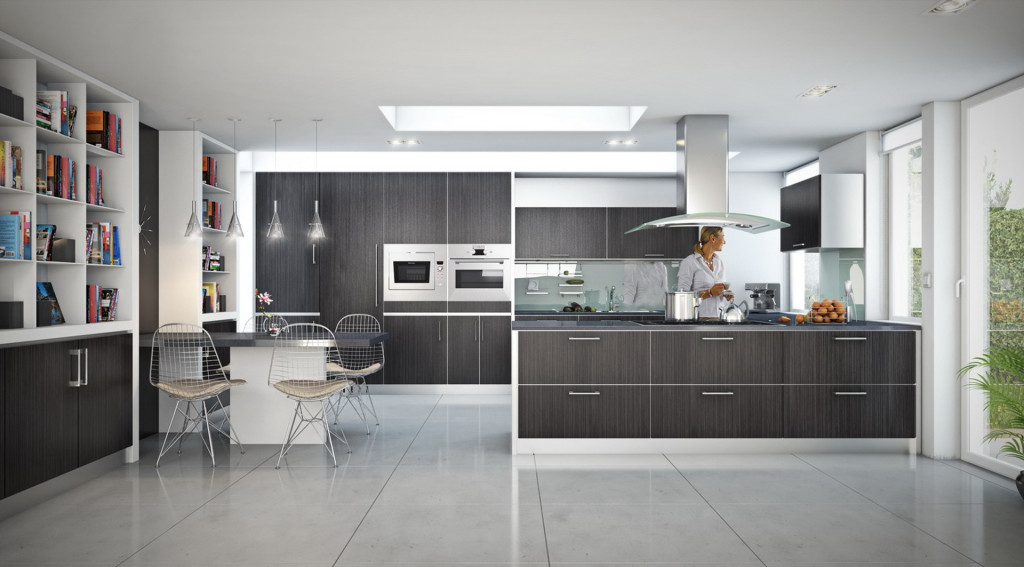 photo credit: jamesjoel via photopin cc
Add-ons Which Express Your Unique Style
Picture a typical session in your kitchen. If it includes any frustrations, make a note of them for elimination, because they have no right to stress you in what ought to be a pleasant activity. If spices make up an element to your cookery, there is no need to hide them. Choose a kitchen cabinet with spice racks on the outside, just where you need them for a quick addition to a tasty dish. Any Queens kitchen will present an attractive front to your guests with such a spice rack, which can also be used for precious souvenirs or other conversation starters.
Another add-on to consider is that which addresses the troublesome area in the corner between cabinets. The space cries out for usage, yet is awkward in any kitchen design. Take your dream one step further to insert a lazy-susan style turntable, optimizing the square footage of the heart of the home, the kitchen. A spin of the lazy-susan brings an assortment of canned goods, bottles of olive oil, or even cleaning implements to handle the inevitable spills of a busy cook.
Tweaking Your Design
Let's say you are halfway imagining your dream kitchen. The basics are in place: type of wood, glass inserts or simple closed fronts, utilization of every last square inch of space. You have a color scheme in mind to match the floors and draperies. Everything is in place, you believe, yet one thing suddenly leaps out: individuality. Do not be afraid to tweak your final design. Your time in the kitchen ought to be the expression of your taste and your family heritage. For instance, a Brooklyn kitchen with a Tuscan flair may contain flat panel cabinet doors with a beadboard accent, proclaiming to the world and your guests that you are proud in your Italian heritage. Another example portrays the Shaker influence on customized style, and cabinets which have recessed square center panels can be accessorized further by complementing colors, stains, or even different types of wood in the recessed panels.
Finally, let us return to the initial springboard of your dream design in kitchen cabinets: cabinet knobs and drawer pulls. They are small but telling details of your plan, the finishing touch to your dreams. Shaker cabinets call out for well-made wooden knobs in a matching or contrasting color, according to your fancy. A Tuscan cabinet may appeal to your aesthetic of what the style entails by intricate metal knobs of gold, silver or bronze. Should you consider self-closing hinges which are concealed by the kitchen cabinet structure itself, the knobs will stand out all the more.
Your dream kitchen plan is now complete and it's time to implement it.
Featured image source: Pixabay
https://homearttile.com/wp-content/uploads/2015/01/kitchen-2094723_640.jpg
426
640
homeart
https://homearttile.com/wp-content/uploads/2017/11/logo-102214.jpg
homeart
2015-01-15 21:33:02
2023-02-22 06:24:28
Awesome Add-ons for Kitchen Cabinets