Get ceramic floor tile Surfaces Super Clean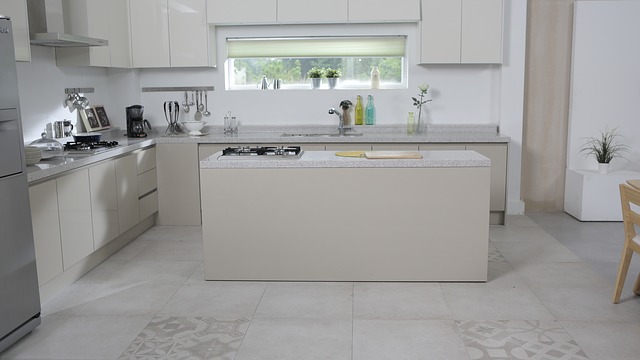 Ceramic floor tiles are used as a flooring solution in real estate and interior design. Owing to the attractive nature of prints on ceramic tiles, and the ability of the baked earthen material to retain its quality even if exposed to high amounts of water frequently, these tiles are typically used in flooring of bathrooms and kitchens. The versatility of ceramic tiles in terms of;
Decorative prints
Size of one tile
Shape of the tile
Makes these tiles suitable be used to floor other rooms in a house other than traditional kitchen and bathroom use, depending on how they are designed and installed. They can also be used as surface tops or on the walls, especially for artistic decorations and effects. It is possible to find tiles that conform to any decor theme since they come in all sizes and colors. The secret to showing off the best properties of a ceramic tile lies in maintenance. Here are tips on how to get ceramic floor tile surfaces super clean.
Basic cleaning of ceramic floor tile
The recommended basic frequency of cleaning ceramic tiles is at least once a day. Basic cleaning involves the process of removing dirt, stains or grit from the floor tiles either by use of;
Water and a cloth
Vacuum cleaner
Sweeping broom
The importance of regular basic cleaning is to ensure that the floor is free of elements that could either cause stains, abrasions or scratches on the surface of the tile hence increasing wear and tear. Increase the number of times that you clean areas in the house that experiences high traffic or frequent use like corridors and hallways. In rooms like the kitchen and dining room floors, where there is a high likelihood of food stains, you should use warm water as opposed to cold so as to completely get rid of the stain leaving the tile sparkling. Warm water also acts as a mild disinfectant and is suitable to use when wiping countertops which come into contact with food. Remember to change the water after mopping one area. Use of dirty water stains ceramic floor tiles over time. For safety reasons, always make the effort to pass a dry mop over the recently dump-mopped floor. This is because tiles get slippery when moist and can cause potentially injurious falls.
Cleaning Glazed Ceramic Tiles
Use detergents that are not oil based to clean glazed ceramic tiles. Add your detergent of choice to the water and stir before dipping floor mop in the mixture. This will rid the surface of any stains, dust or soil that would otherwise reduce the longevity of the ceramics. Multipurpose over the counter spray cleaner can also be used on tile surfaces where scum caused by hard water has accumulated. It also helps in the removal of mold and mildew stains that are often found in kitchen sink bottoms and bathrooms where there is a high moisture presence.
Cleaning Unglazed Ceramic floor tile
Use detergents with a neutral pH to avoid abrasion of the surfaces that causes loss of gloss. The drill is the same, mix the detergent of choice in water first before it makes contact with the surface. Other tricks to ensure sparkling tikes include;
Pass a mop wrung in fresh water after mopping with a detergent to get rid of the chemical components
Replace cracked tiles as soon as they crack to avoid damage of the whole floor
Use floor rugs and carpets to cover ceramic tiles so as to protect them from normal wear and tear, especially in spaces with high traffic or regular use.
Test the home made solutions and abrasions on one area before using on the whole floor, to ensure that it is not over abrasive before using in the rest of the surface.
There are many companies in Manhattan, Queens and Brooklyn that offer services in all matters ceramic floor tile products.
Featured image source: Pixabay
https://homearttile.com/wp-content/uploads/2015/04/kitchen-1872195_640.jpg
360
640
homeart
https://homearttile.com/wp-content/uploads/2017/11/logo-102214.jpg
homeart
2015-04-08 10:38:20
2018-12-17 19:27:49
Get ceramic floor tile Surfaces Super Clean