Concrete look porcelain tile design ideas 2015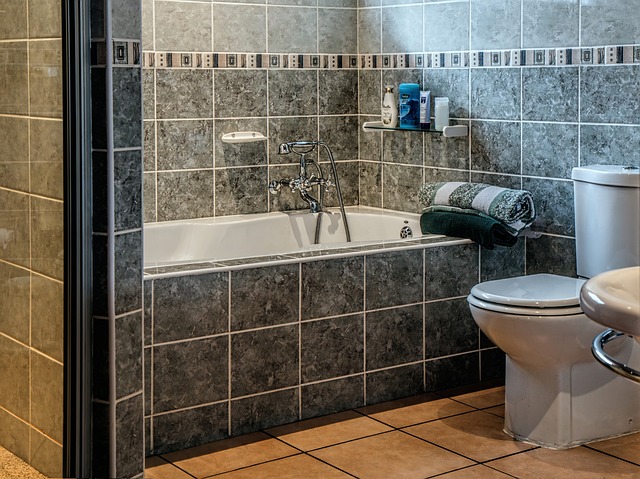 Porcelain is a highly durable type of tile that is made through an intensive heating process. It has strength and durability that makes it highly popular for use with ceramic decorative items, but it also is commonly formed into decorative tiles for use in homes and commercial spaces. Uniquely, the material can be created in a wide range of colors, shapes and styles. Because of this, it is well-suited for use in many homes with numerous decorative styles and color schemes. Some of the more innovative porcelain styles allow porcelain to mimic other materials. One of the more popular trends in interior design for 2015 is to use concrete look porcelain tiles for decorative purposes in many rooms. There are several gorgeous ways that you can incorporate this type of tile into your home.
Giving Your Floors a Concrete Look
In many homes in Manhattan, Queens and Brooklyn, homeowners love the look or concrete floors. Concrete is a material that can be beautifully stained, stamped and scored, but generally, it is only suitable for use on first floor units. Concrete look porcelain tile is durable and strong, but it also has a lighter weight and easier installation process than concrete. This makes it well-suited for dressing up kitchens, bathrooms and other areas of the home in units on the second floor or higher in a building. In fact, the material is so well-suited for this type of purpose that some homeowners may choose to tile their stairs with a concrete-looking material for a unique and completely eye-catching result.
Using Concrete Look Porcelain Tile For a Back Splash
Porcelain is a popular material to use in kitchens and bathrooms because of its water resistant quality and its overall durability. However, many are shying away from the sheen associated with some types of porcelain tiles and prefer to have a more natural look in their space. Concrete look porcelain tiles can be used as a decorative back splash in a kitchen or bathroom. While the most common color available is gray, this type of material can be almost any hue imaginable and can mimic the look of stained concrete.
Dressing Up Your Wall With a Concrete Look
While you could dress up your back splash with porcelain tile that mimics the look of concrete, you could also tile an entire wall. This is a great way to create an Zen-like look, an industrial look or another unique look in your home. The material will provide you with years of use, and it is far easier for you to install on your wall than true concrete would be. For variation, you can use tiles that are off-set or that are installed in a pattern using various shapes and sizes.
Creating an Accent Niche or Nook
If your home has a smaller art niche or decorative nook or if you are thinking about creating one, this type of decorative tile can give your space a dramatic touch without creating over the top results. You can use smaller porcelain tiles with a concrete look to them to create a mosaic look, or larger tiles can be laid with a very narrow or fine grout line to give the impression of a solid concrete slab as a backdrop.
If you are ready to improve the look of your home in 2015 and you are looking for some fresh design ideas that will make your home look great and stand out from those of your friends and neighbors, using decorative porcelain tiles that looks like concrete is a wonderful idea. Tile is rather easy to install, and it is highly durable. With its light weight, it is even suitable for use on higher levels in a building. You can consider how you can include some of these designs in your remodeling or renovation plans to create a finished result you will love.
https://homearttile.com/wp-content/uploads/2015/03/bathroom-490781_640.jpg
479
640
homeart
https://homearttile.com/wp-content/uploads/2017/11/logo-102214.jpg
homeart
2015-03-29 22:21:23
2019-01-14 20:22:24
Concrete look porcelain tile design ideas 2015