Four Tips for Buying High-Quality Kitchen Cabinets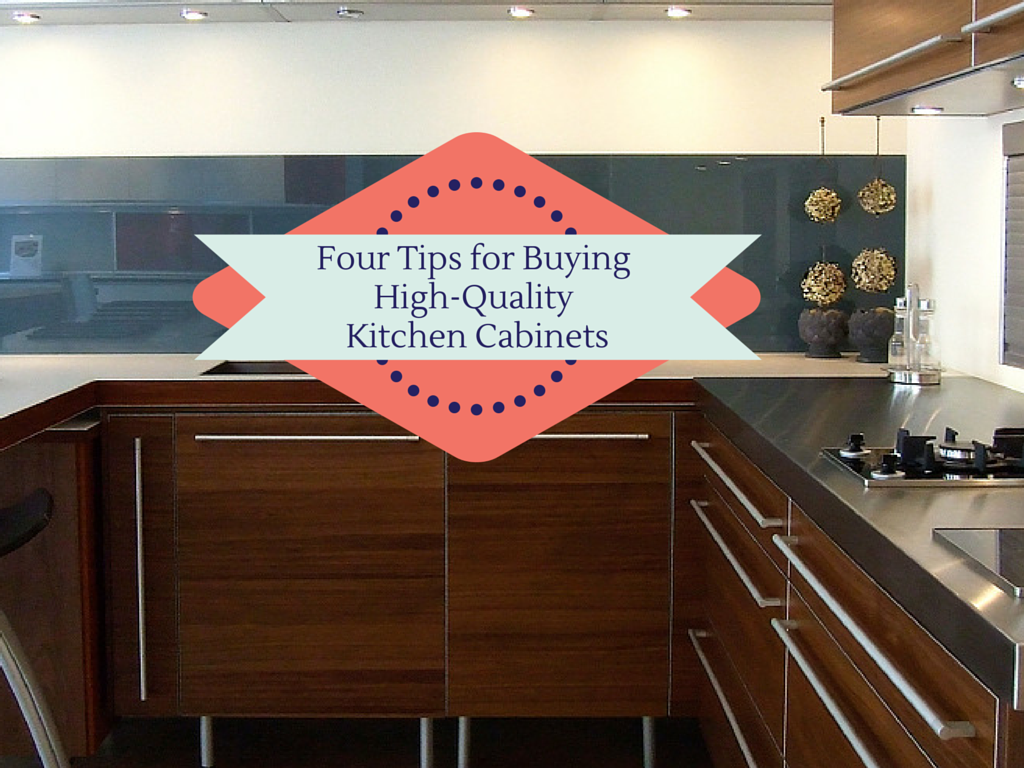 The devil is in the details. Nowhere is that adage truer than in kitchen cabinetry. Kitchens come in every style — Mediterranean, modern, contemporary, craftsman and hybrids — each relying on cabinet design to furnish personality and tone. As New Yorkers transform Manhattan flats, remodel Brooklyn brownstones or update Queens cottages, their appetites demand the best, most luxurious options. Everything counts. The trick is in knowing what qualities constitute high-end kitchen cabinets versus those that may gleam today but offer only future headaches.
Research Makers of Kitchen Cabinets
Cabinet manufacturers offer extensive websites complete with photo galleries and specifications. Custom cabinetmakers display detailed samples of their work, and most post reviews and offer references when asked. Just as each company exhibits distinct styling, each has advantages and detractors. Identifying the very best manufacturer in a preferred style can clarify what amenities fall within a budget and what the tradeoff may be long before a prospective buyer stands dazzled in a showroom.
Remember Construction Impacts Function
Suspending as much as 50 pounds (or more) of dinnerware, with doors and drawers repeatedly opening and closing, a cabinet must be strong. A kitchen cabinet's root strength resides in the box. Whether for a hanging, base or wall unit, the box is a cabinet's core structure. Optimally a manufacturer will use plywood. Steps down include medium-density fiberboard and particleboard. Stainless steel kitchen cabinets are also an option for high-end modern styling. Steel is more expensive than wood, so high-end cabinets often have a steel box while less expensive models use metal veneer over plywood or composite board.
Quality cabinet joinery is as important as material composition. Dovetailing is most desirable, especially on drawers, with quality corresponding with tail length, frequency and point. Mortise and tenon joints (tab and slot) are also strong. Dado and rabbet techniques use long grooves and glue to seat faces. Doweled units use round pegs glued into corresponding holes. Last are butt joints, in which blunt ends are simply fastened together with screws, staples or glue.
Cabinet boxes should have solid corner blocks at stress points (usually ends) and a sturdy hanging (mounting) rail capable of holding at least the weight of an overfull cabinet. Drawers with the best joinery will last longest and should have secured hardwood bottoms. For stationary shelves, plywood offers the greatest strength with the least bulk; for composite boards, ¾-inch thicknesses resist bowing. Shelf height adjustability is also important; metallic pins or clips fitting a metal strip will prove more durable than plastic.
Give Detail Its Due
Kitchen cabinets must be much more than boxes. Consumers want unique, elegant designs to suit their lifestyle. Architectural details, custom turnings and crown moldings can optimize every square inch of space yet maintain a home's integrity. Superlative craftsmen offer genuine, solid, certified clear woods for facings and doors. Lesser grades of wood can be antiqued, glazed, pickled or painted. Various laminates, usually plastics bonded over fiberboard, are also available.
Hardware makes the difference in everyday
cabinet
use. Considering small silverware drawers often hold 12 pounds in flatware, sturdy slides ensure drawers and pullouts remain on track, reducing stress. Slides are weight-rated, and most manufacturers offer side- and center-mount heavy-duty rails able to handle 75, 100 or 150 pounds (or more). Both slides and hinges can radically alter
kitchen
atmosphere. Hinges and slides with soft- and auto-closure technology reduce noise yet ensure drawers and doors close. While adding years to cabinets, they also make what can be a hectic activity center more peaceful.
Stay Focused
Turning a dream kitchen into reality is challenging while manufacturers and dealers vie for consumers' dollars with do-it-yourself-cheaper promises. An objective list of must-haves can help steer searches for kitchen cabinets to appropriate venues, keep decisions on track and ensure no detail falls to the wayside. A quality kitchen lasts a lifetime and adds value to any home.
featured image credit: Kitchen Showrooms _13 via photopin (license)
https://homearttile.com/wp-content/uploads/2015/03/Four-Tips-for-Buying-High-Quality1.png
768
1024
homeart
https://homearttile.com/wp-content/uploads/2017/11/logo-102214.jpg
homeart
2015-03-21 15:14:04
2018-12-17 19:28:14
Four Tips for Buying High-Quality Kitchen Cabinets