Kitchen Cabinets selection guide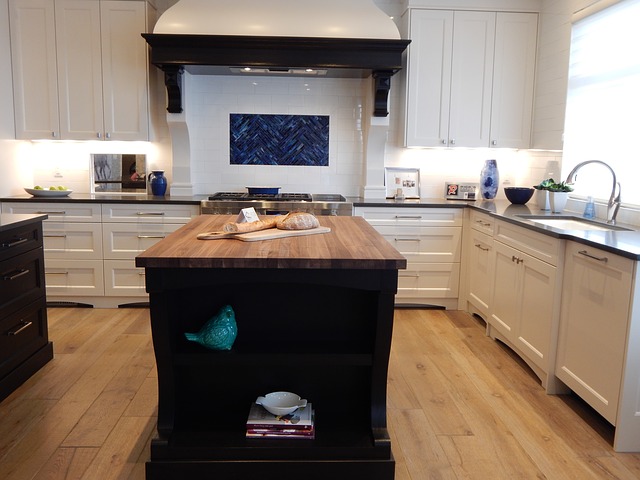 Kitchen Cabinets selection guide
When the time comes to update your kitchen cabinets in Manhattan, Brooklyn or other areas, you may be focused on improving the look of your home with beautiful results. From Queens to other boroughs throughout the metropolitan area, the fact is that the cabinets in a kitchen will have a considerable influence on the style of the space. However, the kitchen is also a fully functional room that you may spend a lot of time in for meal preparation, entertaining and more. When you are replacing your kitchen cabinets, consider a few points to make the best overall decision possible.
The Look of the Cabinets
As you start to review the options for kitchen cabinets in your home, style is inevitably a prime concern. The cabinets are essentially a type of built-in furniture for the space, so the style can truly set the tone of the kitchen. Pay attention to the finish as well as the detail on the cabinets. Some cabinets have a classic, traditional or ornate look, and others may have a modern look with clean lines. The cabinets generally should blend well from a stylistic standpoint with the rest of the home. After all, you do not want your home in Brooklyn or anywhere in the metropolitan area to take on a hodge podge look with assorted styles. Remember that it can be expensive to replace cabinets, so you may want to consider finding cabinetry that has a timeless or long-lasting appeal. This will help to ensure that you still love your cabinets years from now. In our Queens area showroom, you can view some of the gorgeous styles in person.
The Cabinet Layout
When you update your home's kitchen cabinets, you will have the opportunity to change the layout of your cabinets and even the whole kitchen. For example, you can remove or add an island or a bar feature as desired. This can improve the flow of traffic, maximize storage space, provide more counter space and more. Some kitchens in Queens, Brooklyn and Manhattan are small in size, but the right layout can improve functionality. Through HomeArtTile, you can work with a professional design specialist in our Queens showroom to design the layout of your kitchen with the best results. A kitchen design consultant can inquire about how you use your kitchen and what your most significant challenges in your current kitchen are, and a beautiful design can created to improve your space to your satisfaction.
Special Cabinetry Features
If you are like most property owners in Manhattan, Brooklyn or other boroughs, you may think about the exterior look of the cabinets with basic cabinet and drawer features. However, there is more to your kitchen cabinets design than just the cabinets and drawers. For example, you can install pull-out features in the cabinets, soft-close features, lazy susans, hidden storage areas by the sink, a bread cabinet, a microwave storage area, a wine rack and more to your new kitchen design. Each of these can be built into your cabinetry to give your space a finished look and to enhance the functional and usable storage space in your kitchen.
Remodeling a kitchen is a significant undertaking, but homeowners in Manhattan and beyond can find the support they need through HomeArtTile. When you are remodeling a home in the New York City metro area, you have the great opportunity to enhance the style and function of your space with great results. There are many different features in a kitchen that may require your attention in order to fully complete the the renovation plans that you have in mind. While kitchen cabinets are just one of these features, they can influence the space considerably. Pay attention to some of these factors in order to make the best decision about your home. From our Queens showroom, our team at HomeArtTile can assist homeowners from Brooklyn to Manhattan and beyond with great results. Contact us today to learn more about our kitchen cabinetry services.
CINNAMON GLAZE

Featured image source: Pixabay
https://homearttile.com/wp-content/uploads/2014/12/kitchen-902347_640.jpg
480
640
homeart
https://homearttile.com/wp-content/uploads/2017/11/logo-102214.jpg
homeart
2014-12-16 03:59:18
2019-01-15 16:05:12
Kitchen Cabinets selection guide