Beautify your kitchen with Ceramic Tile Backsplash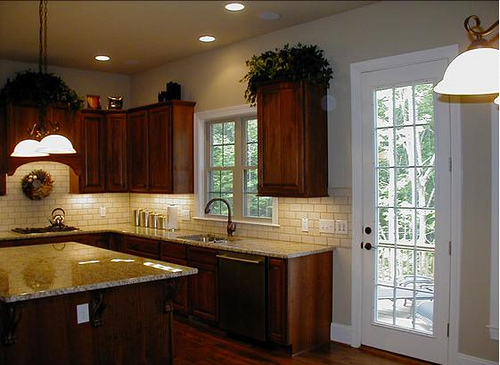 It is a new year and that means it is time to redecorate and bring new styles and flavor to our living space. The kitchen is a place that is often overlooked, but it is also an area that can really pop with the right accents. One way to truly beautify your kitchen is with a ceramic tile backsplash.

What is a Ceramic Tile Backsplash?
This type of tile is often incorporated into the design of the wall behind a stove, a counter top, or a sink. There are a myriad of different designs available to experiment with when designing a new backsplash, or there is also the option of creating your own unique design by using a tile combination of different colors, shapes, and sizes.
Types of Ceramic Tile
There are many different ceramic mediums on the market today, but certain tiles have been around for the long run. These tiles that hold true to the tests of time have done so with good cause, and they continue to be worth the investment today. The three most recognized and widely used forms of ceramic tile are:
1. Subway Tile
This is a classic tile that is used in most commercial kitchens. This option is comprised of small rectangular tiles that are often on the lighter end of the color spectrum. The grout is also often a light color. Though the shape is a bit square, the customizable visual options of color and size will be astounding.
2. Mosaic Tile
This selection is a great way to add visual appeal to a kitchen. The tiles are small and can be arranged in any fashion to bring your personal style and touch into the room. The tiles are arranged on a backing that makes the installation process a breeze.
3. Penny Tile
This option offers a more unique, elegant, vintage style touch to a kitchen. These tiles are often smaller pieces that tend to be bright colors that reflect the light surrounded by dark grout for a beautiful contrasting style.
4. Glass Tile
This a unique, visually aesthetic option that uses any of the types of tile discussed above and adds sparkle, frosted, or clear glass to the design. This type of tile also combines with other materials to make exquisite décor.
Reasons to Use Ceramic Tile
A backsplash traditionally serves two purposes. First, it is a great visually stunning way to add style and personality to your kitchen. Many bold styles can be uniquely crafted as an easy do it yourself project. The other purpose of a ceramic backsplash is that the wall will become easy to clean. Why try to scrub food that splashes on a painted wall when you can easily just wipe it clean?
2015 Design Ideas
Going through the kitchens in Manhattan, Queens, and Brooklyn you are bound to encounter some of the styles that are in this year. Here are a few of the designs that really stood out.
1. Subway Plank Design
Seen here is a beautiful subway plank design that utilizes different shades of brown and beige to complement the existing kitchen cabinets and counter tops. This specific tile also comes with glass inserts for those who wish to add a creative touch to the design.

2. MOSAIC
A stunning mosaic backsplash will lend a rustic feel to the kitchen. The earthy tones are a great match for most kitchen color schemes.
3. Glass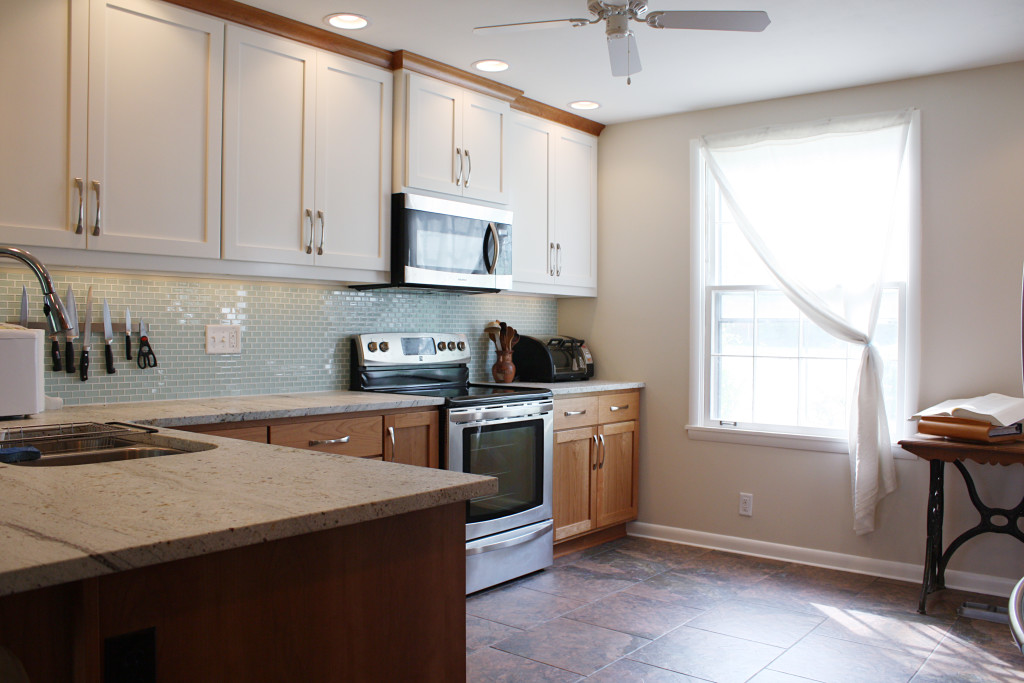 photo credit: jcbonbon via photopin cc
This is a great tile option for a bright, light color schemed room. Choose a unique pattern to place the shiny metal tiles in to make the look your own.
In 2015, there are several new ideas for a stunning backsplash for any kitchen. Kitchens are an important part of the home, so it is important that the space has personality and spunk. These designs are all easy to install, so choose a type of tile that will have the neighbors jealous and get started on your amazing design.
Featured image source: Flickr
https://homearttile.com/wp-content/uploads/2015/01/4254409646_6475b76c00.jpg
365
500
homeart
https://homearttile.com/wp-content/uploads/2017/11/logo-102214.jpg
homeart
2015-01-24 16:37:25
2018-12-14 17:52:52
Beautify your kitchen with Ceramic Tile Backsplash