Lovely Mosaic Tiles: Hedron Interlocking 3D Pattern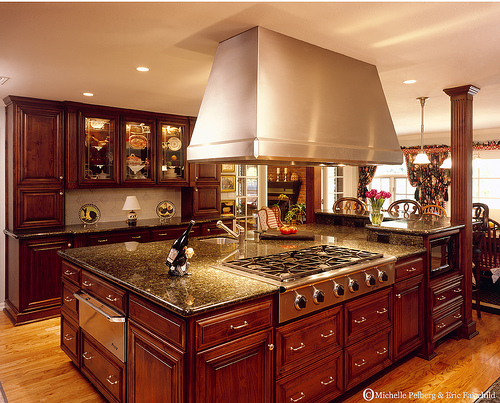 About Hedron Interlocking 3D Polished Pattern
One of the most elegant products offered by Home Art Tile Kitchen & Bath beautifies many floors, counters, walls and backsplash areas in Manhattan, Queens, Brooklyn and the greater New York metropolitan area. The richly textured marble known as "Hedron Interlocking 3D Polished Pattern" comes from Spain. Beige in color, it furnishes a lovely addition to modern kitchens and bathrooms. This shade works very well alone, or in conjunction with other colors. For centuries, Spanish marbles generated interest on the part of builders. Today, this material continues to add excitement to interiors. Hedron Interlocking 3D Pattern proves suitable for light commercial use. It provides wonderful accents to enliven and enrich a luxurious decor.
With many apartment and office buildings in Manhattan, Queens, Brooklyn and surrounding areas seeking ways to refurbish pre-existing designs cost-effectively, Hedron Interlocking 3D Pattern offers a great solution. Beige works well in conjunction with a variety of other colors. For instance, it does not usually conflict with either white or brown hues, and it may even provide an excellent accent for black shades. Simply adding selective designs or accents using this type of marble often reinvigorates tired countertops and sections of wall without requiring expensive renovations. Use Hedron Interlocking 3D Pattern to upgrade the general appearance of a room during a re-decorating project. Its sleek, understated properties will embellish the environment in a tasteful, gracious way.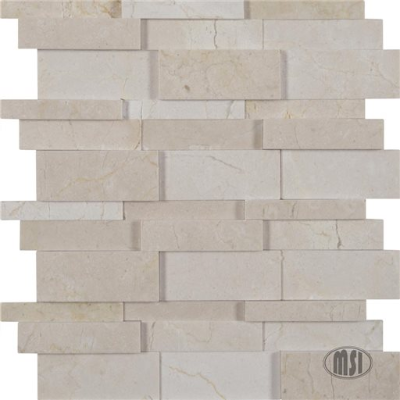 Check for Hedron Interlocking 3D Pattern in our storeCheck for Hedron Interlocking 3D Pattern in our store
Beautiful Mosaic
How do mosaic tiles enhance living areas? For thousands of years, art lovers around the world have relished the beauty and utility of mosaic patterns. This form of design expression embraces both the realms of architectural construction and fine art. Some possible ways to use mosaic tiles to enhance your daily environment include:
Use mosaic tiles as countertop accents;
Employ mosaic tile chips selectively to add visual interest to floors or walls;
Selectively place mosaic tiles to create unifying decorative themes across kitchens, utility rooms, bathrooms and other parts of a residence;
Add these tiles to garden walkways and patios;
Create beautiful works of art using mosaic tiles at the bottom of swimming pools;
Use mosaic tiles to display wall murals, and more.
With so many potential uses for these elegant patterns and designs in the vibrant New York area, both artists and builders in Queens, Brooklyn and Manhattan find the wide selection of mosaic tiles and patterns at Home Art Tile Kitchen & Bath inspiring. When you seek some inspiration, drop by our showroom in Queens to see some examples of how mosaic tiles augment daily living decors. The application of these materials around the home enables New Yorkers to combine functional spaces with an uplifting variety of creative home decor ideas.
A Design Idea
One project that might interest people who appreciate tile involves creating an elegant mosaic-covered coffee table for a living room or den. This project does not require a significant expenditure of funds, yet it offers a fun, creative activity.
Locate an inexpensive wooden coffee table, one that would normally not hold any value to furniture collectors. Clean the surface, measure the dimensions and then cement a pre-cut panel of thin, flat board to the coffee table top so that this work space completely covers the entire surface area but does not extend over it. Once this surface hardens, clean and apply a second covering using Hedron Interlocking 3D Pattern tiles and appropriate adhesive materials. Experienced woodworkers may wish to create an exterior wooden frame to encase the visible table edges within a new, finely polished and stained wooden rim.
This project transforms a drab item of furniture into a beautiful addition to the home. Best of all, it will carry forward a unifying decorative theme into other rooms of the house when you use the same tiles elsewhere in the home or office.
Featured image source: Flickr
https://homearttile.com/wp-content/uploads/2015/10/482210339_98e3205f18.jpg
403
500
homeart
https://homearttile.com/wp-content/uploads/2017/11/logo-102214.jpg
homeart
2015-10-26 19:09:14
2019-03-29 17:45:32
Lovely Mosaic Tiles: Hedron Interlocking 3D Pattern